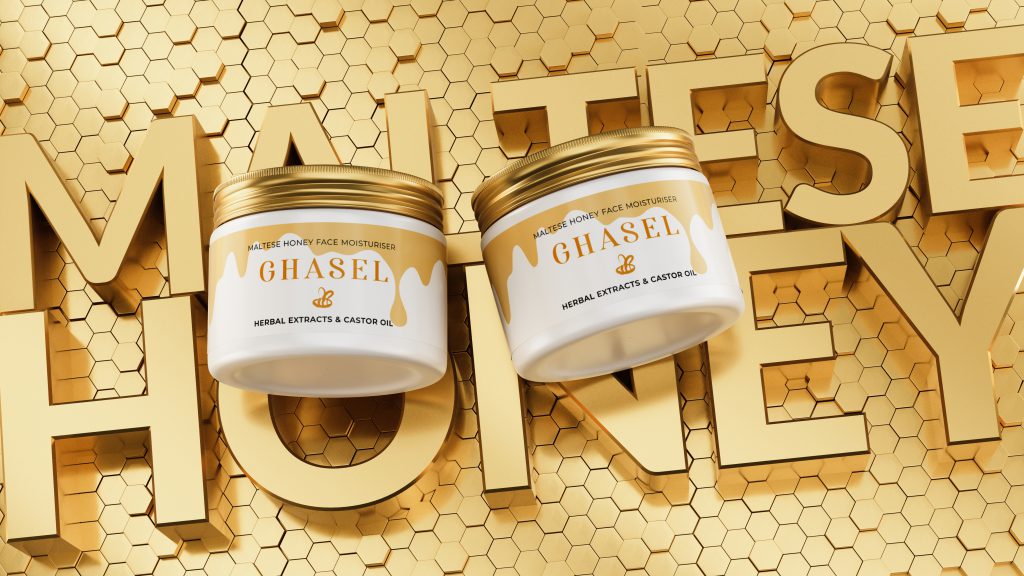 Ghasel Maltese Honey Face Moisturiser. Unique face care for day and night
Does your skin need an instant, long-term boost of hydration? Try Maltese Honey Face Moisturiser from the Ghasel cosmetic line.
It's an outstanding cream that brings spectacular results. It adapts to every skin type with ease, no matter its age – it's so important, since moisturizing is the basis of any skin care routine.
The hydrating properties of Maltese honey
The combination of the sweetest honey all the way from Malta, castor oil, green tea, sage and shea butter is a natural shot of youth for your skin. Lightweight Maltese Honey Face Moisturiser for day and night will quickly add energy to your tired skin and strengthen its protective barrier, so it's more resistent to adverse environmental factors, such as smog, wind, cold, heat or UV radiation.
Plant extracts, vitamins and oils are a wave of hydration and relief. The cream improves the appearance and the structure of the skin already after first use. Its anti-aging properties effectively combat free radicals and oxidative stress, leaving the skin healthy and young for a long time.
24-hour hydration with Maltese Honey Face Moisturiser from Ghasel
Maltese Honey Face Moisturiser ensures that your skin is hydrated round the clock. When using it, you will not have to worry that your complexion might lose its glow and elasticity. It effectively counteracts wrinkles and furrows, making the face pleasant to the touch.
You won't find any preservatives, artificial dyes or GMOs in the cream. Using this Maltese product will bring only benefits – it will:
provide long-term hydration,
protect and soothe tired skin,
add energy and improve your skin's condition,
smooth out and firm flabby skin,
restore the skin's young appearance and prevent wrinkles from forming.
This effective face cream from Ghasel works brilliantly in the care of tired, lackluster skin stripped of its natural glow. This cosmetic will also be ideal for combination, oily, normal, sensitive and vascular skin.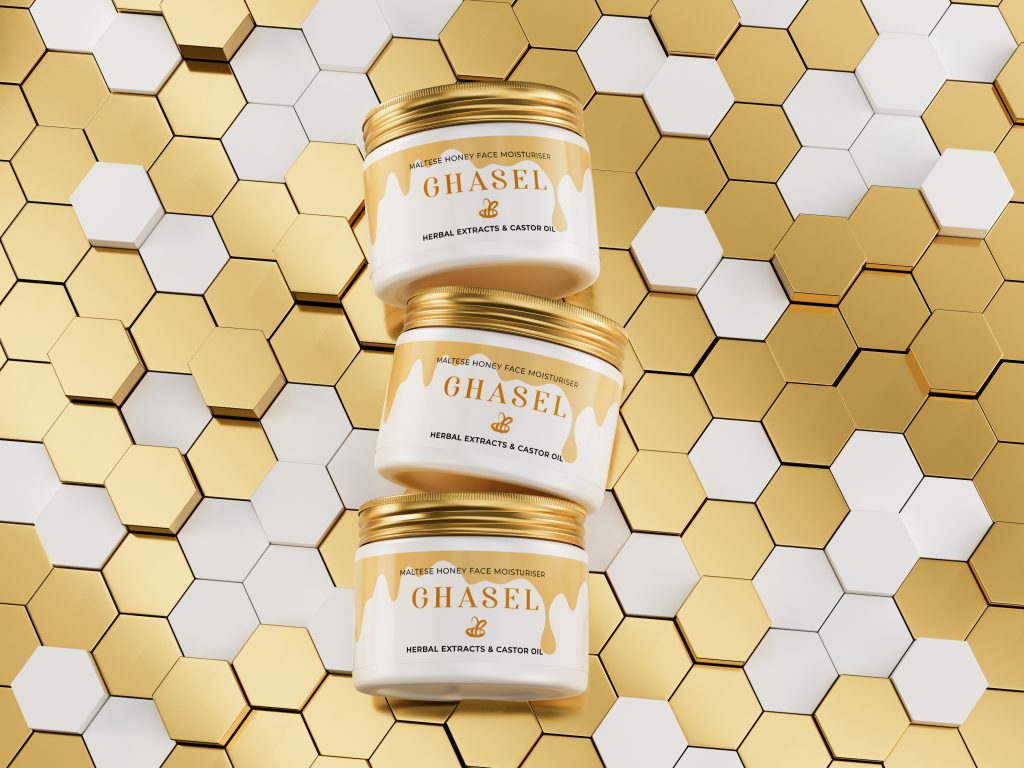 The composition of Maltese Honey Face Moisturiser
Maltese honey
Unique honey with strong hydrating properties. It's the sweetest humectant in the world, which leaves the skin smooth and soft, without any imperfections. An extra portion of hydration and the antibacterial qualities work well in the care of acne-prone skin as well as dry, normal, and allergy-prone skin.
Shea butter
A cosmetic ingredient that offers adequate hydration to dry, normal, oily and combination skin. It supports healing in the case of acne-prone skin, smooths out wrinkles, slows down aging processes and reduces skin lesions.
Caffeine
Stimulates skin, strengthens blood vessels, which makes the blood flow faster, so the skin receives a huge energy boost. Caffeine eliminates any signs of fatigue and the face looks radiant and fresh.
Castor oil
Its antibacterial and antinflammatory abilities work great in the care of acne-prone and oily skin. The oil regulates sebaceous glands, which reduces excessive shining of the face.
Plant extracts
Sage and green tea tone and freshen up the skin, tighten large pores and accelerate the healing of inflammation. They counteract the formation of blackheads and inhibit excessive sebum secretion.
Learn more about the product: www.ghasel.mt.
---