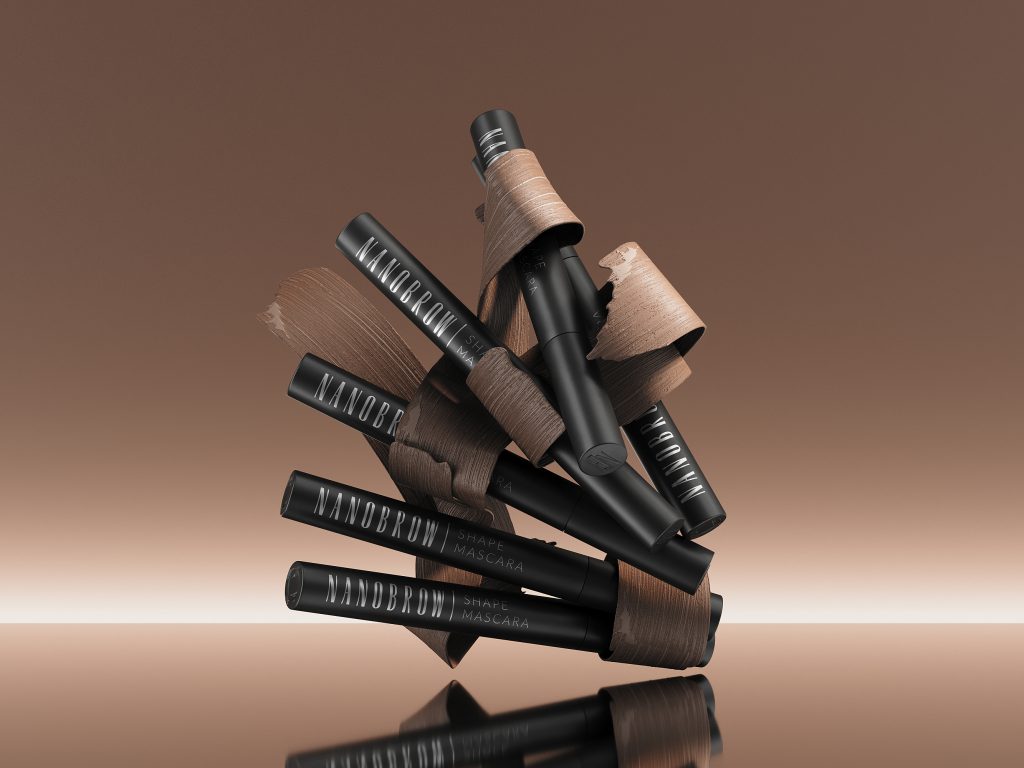 Nanobrow Shape Mascara will change the way you look. A laminated brow look in a few seconds!
Do you struggle with shaping your eyebrows? Are you slowly losing hope that they will ever look like you want them to? With Nanobrow Shape Mascara you don't have to worry about that anymore!
This revolutionary cosmetic helps take control over unruly and uncooperative hairs and shape the eyebrows correctly. From now on you can be sure that your makeup will look flawless all day long.
A laminated brow look without leaving home? It's possible!
Lately, the lamination procedure has become very popular among makeup fans who like to take care of their eyebrows. With Nanobrow Shape Mascara you won't have to visit a beautician!
The mascara delivers a laminated brow look without even having to leave your house. The brow hairs will be nurtured and neatly combed in a few moments. You won't even notice you've finished your everyday brow makeup!
Nanobrow Shape Mascara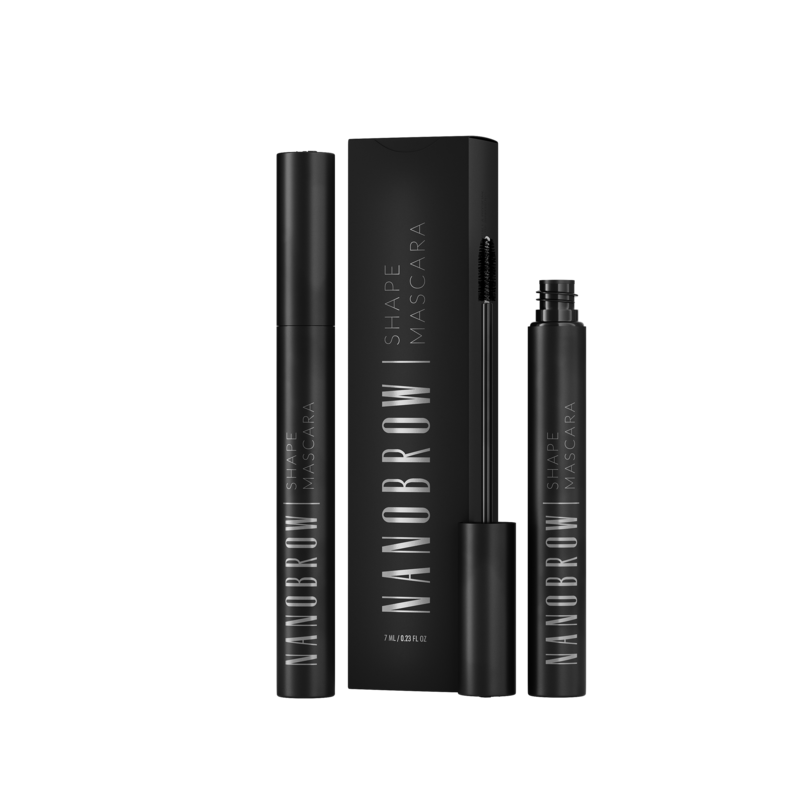 Mascara available in colors:
How does Nanobrow Shape Mascara work?
Nanobrow Shape Mascara tames brow hairs excellently and gives the desired shape to eyebrow arches. Thanks to three unique shades you can add the exact colour you want to, depending on your preferences, mood and occasion.
An expressive and elegant effect can be created in a couple of minutes. The application doesn't require too much effort and the result will last all day long.
It doesn't matter what eyebrow type you have: Nanobrow Shape Mascara makes sure they're flawlessly defined.
This remarkable cosmetic protects against damage, strengthens and nourishes.
How to use Nanobrow Shape Mascara?
Open the bottle and brush the hairs with the special spoolie.
Comb your brow hairs from the bottom to the top.
Apply only a small amount of the product to the inner parts of your eyebrows and more on brow tails – this will give you a natural end result.
Let the mascara dry.
If you want to achieve maximum volume, add more than one layer of the product.
Will Nanobrow Shape Mascara be able to handle gaps between the hairs?
Sure! Nanobrow Shape Mascara is a cosmetic designed specifically so you can forget about any patches and gaps forever!
The cosmetic will reach every little hair without difficulties and it won't leave any unwanted clumps or stick together hairs.
Exceptional definition and thickening will be simple from the first use!
Sensitive skin and Nanobrow Shape Mascara
If you have skin that needs constant attention and you care about protection and nourishment, you can be sure Nanobrow Shape Mascara is the right choice for you!
The composition of the product contains silica, which is known for improving strength and elasticity.
With Nanobrow Shape Mascara you can get the desired eyebrows, but also take care of their condition – strengthen, protect them and boost their shine.
Benefits of using Nanobrow Shape Mascara – conclusion
your eyebrows are clearly fuller and well-groomed,
you save your precious time and money that would be spent on expensive treatments,
you get both beautiful brows and essential brow care,
no need to worry about unruly and uncooperative brow hairs,
your makeup always looks fantastic,
you gain long-lasting effects for up to 24 hours,
you look natural and youthful 24/7 – exactly the way you want to!
Go to www.nanobrow.us and learn more about your new favourite product!
---