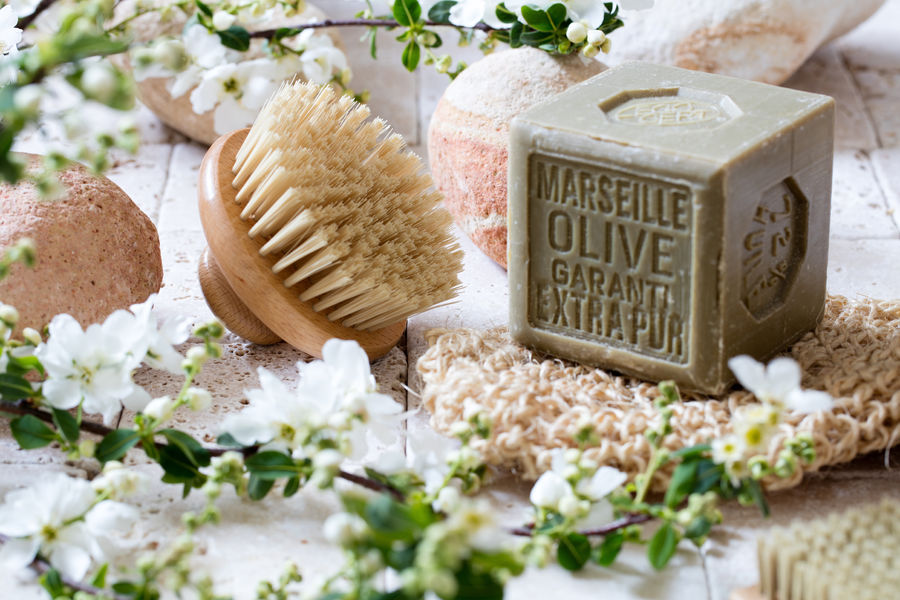 Removing dirt and dead skin cells from the skin is one of the most important elements of our beauty routine. It prevents irritations, regulates sebum production as well as firms the skin. The most common way to do it is an exfoliating scrub. Is there an alternative?
Easy and natural way to enjoy beautiful, firm and smooth skin is at your fingertips. All you need to do is replace your favourite scrub with a … brush. Dry brushing is supposed to substitute scrubs quite soon.
Dry body brushing
Dry body brushing is an increasingly popular alternative to scrubs. This kind of beauty treatment is said to bring lots of benefits to the skin and the body.
Every-day dry brushing with the use of a proper brush (preferably made from natural bristle) stimulates circulation, effectively reduces stress and firms the skin. It is important that no soap, water or other cosmetics are used in the treatment.
Dry brushing exfoliates dead skin cells much better. While dry brushing, fatty tissue spreads more evenly. Therefore, cellulite disappears more quickly.
How is body brushing done?
Exfoliating and brushing are two completely different techniques of cleansing the skin and removing dead skin cells. If you go for dry brushing, you should remember a few rules to enjoy smooth, firm and healthy skin.
Dry body brushing requires a suitable brush – the one which effectively removes impurities and dead skin cells and on the other hand will not irritate the skin. Round body brushes with natural bristle will be prefect.
The time is crucial as well. Brushing should be performed in the morning, before the shower, at least once a week. After night the skin is dry and free from cosmetics thus doesn't require preparation.
How to use the brush? When you cleanse your skin with a brush, use decisive but delicate motions, in upward movement. Brush sensitive parts of the body delicately (e.g. belly, breasts) whereas use stronger motions for buttocks and thighs which are mostly affected by cellulite.