Properly defined brows can enhance our facial features and eyes. Brow styling may give you bold brows that perfectly complement your face makeup. What to fill in brows with? Brow pencil, pomade, gel, pen… There's a wide range of brow products but women hail brow powder as their favorite!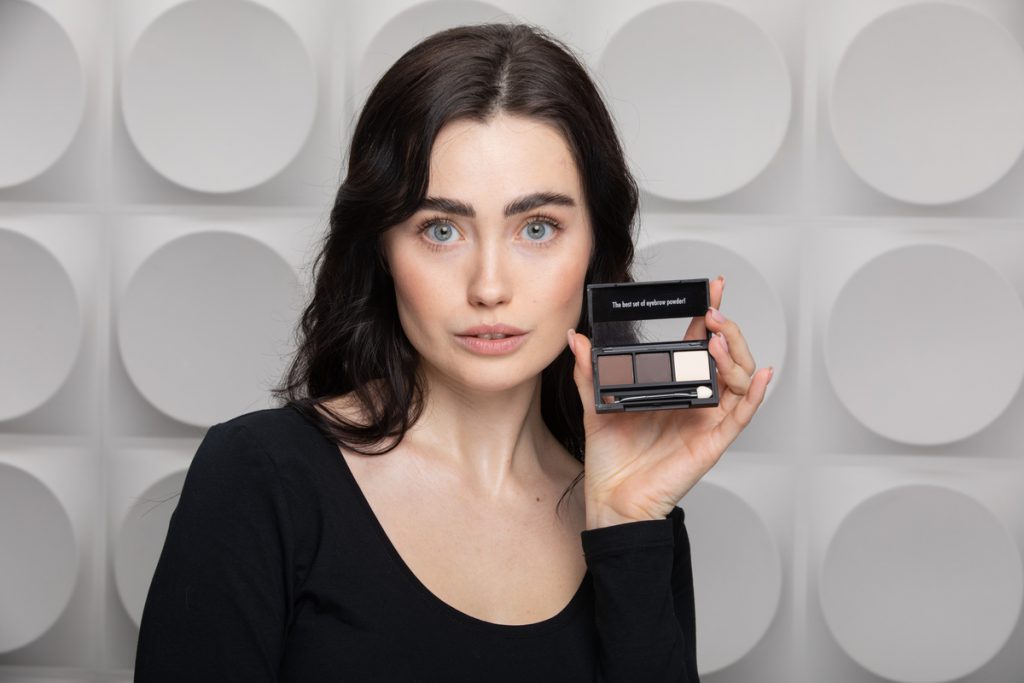 What brow powder to pick?
Brow powder is a truly versatile brow filler that goes well with all types of skin and hair colors. We can use it to create a natural and elegant brow makeup look, making the brows look their best. However, a question arises – which brow powder to choose?
A good brow powder should have some key features:
long-wearing
highly pigmented
creating natural-looking makeup looks
flake-free and smudge-proof
having the right shade
Added applicator is an extra asset. Also, a brow powder kit may be the right choice – the one with blendable colors to create an ombre effect and achieve various makeup looks, from soft to bold, fit for a night out.
Brow powder Nanobrow – what's inside the brow kit?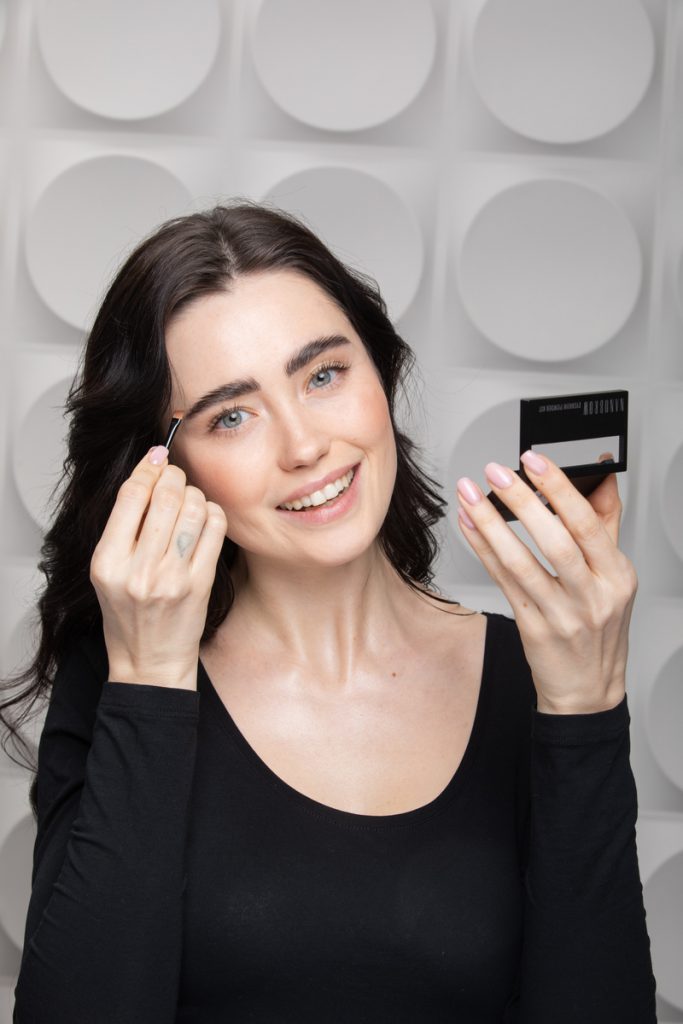 This brow powder kit is a perfect pick when you want stunning and long-lasting brow makeup. It includes two satin brow powders whose shades complement each other and can be blended for a unique hue, plus a multi-tasking highlighter.
The brow powder clings to the skin and brow hairs well, ensuring even coverage and intense color. Made up of top-quality substances, the powder stays on all day without the need for touch-ups. The brow kit comes with a sponge applicator to apply the product precisely and blend it.
The smooth texture of the Nanobrow powder is great for blending the shades and applying the product evenly. Intense pigments and long-wearing powders make sure brow makeup looks flawless all day. You can always keep it in the bag and take it when you travel because it comes in a comfortablecasing.
Brow makeup looks with Nanobrow Eyebrow Powder Kit
Fill in gaps in your brows: you can use the Nanobrow eyebrow powder kit to fill in sparse areas in the brow hairs, which guarantees fuller-looking, thicker brows.
Define the brow shape: with the powders and a specially-designed angled brush, you will create the perfect shape of eyebrows to keep them natural-looking and in harmony with the face features.
Many hours of wear: long-lasting brow makeup without touchups? With this brow powder kit, it is possible – thanks to highly-pigmented powders, soft texture and the highest-quality ingredients, you can enjoy 24-hour brow makeup.
Brightening effects: thanks to the versatile highlighter, you can define the lower brow line for a brow-lifting effect. You can also use it in the inner eye corners, on the cheekbones, and on the tip of the nose to add shine and freshness to the face.
Natural-looking brows: Nanobrow's brow powder kit will let you create a natural-looking subtle brow look that isn't heavy and cartoonish.
With the Nanobrow Eyebrow Powder Kit, you will achieve a flawless brow makeup look that goes best with your style and type of beauty. It's a women's must-have when they want to make their brows stand out in the crowd or define them naturally. Pop into www.nanobrow.us for more details!