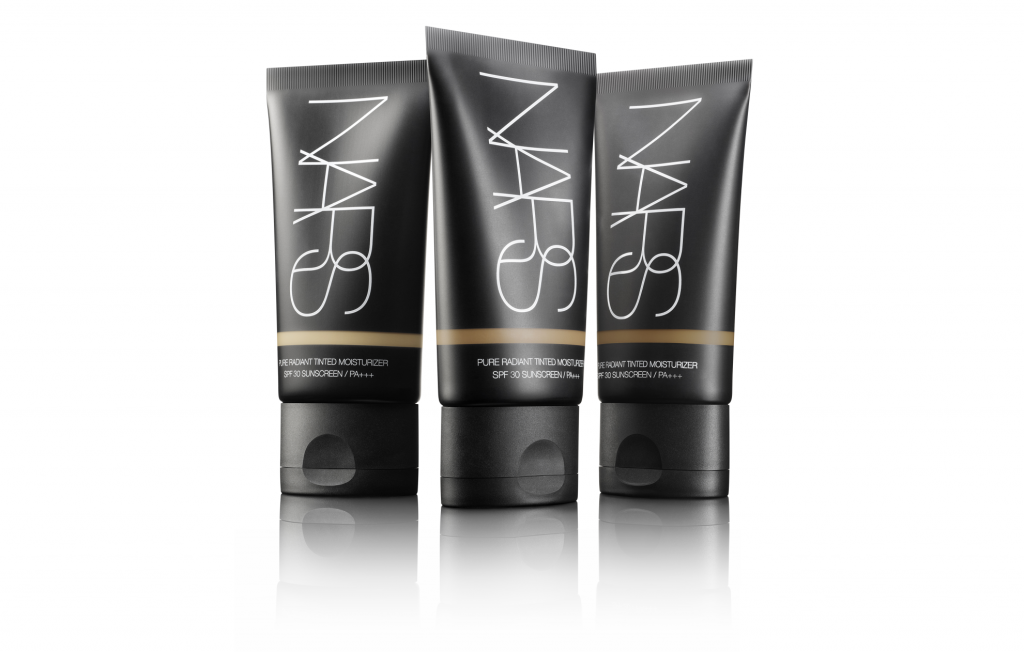 Can colouring cream replace foundation? As it turns out, it can! What is more, in 100% it comply with this task. And if you use Pure Radiant Tinted Moisturizer SPF 30 from NARS, your make-up will be perfect as ever. Let's see how this cosmetic works.
Colouring cream Pure Radiant Tinted Moisturizer SPF 30 from NARS combines properties of foundation, moisturising cream and sunscreen. How's this possible? This cream makes skin complexion even, camouflages imperfections and provides natural make-up. It deeply moisturises, makes skin smoother and lightened. Moreover, this product protects against sun radiation, discolourations and wrinkles. It is fully safe even for sensitive skin and does not cause blackheads.
How should you use colouring cream Pure Radiant Tinted Moisturizer SPF 30 from NARS? Apply cosmetic on clean and dry skin. With your fingertips rub cream, in a way to avoid smudges and spots. Remember to apply cream on neck, ear lobes and near hair line. Only this way you can avoid mask effect. If you wish to make your skin appear more lively and lightened, use some highlighter. Apply it on cheek bones, temples, tip of the chin, the bridge of the nose and above upper lip. The Multiple from NARS administer on cheek bones, only then apply Pure Radiant Tinted Moisturizer SPF 30.
You can choose out of 12 shades. In the offer of NARS are colours of beige, light and dark brown, matching every skin complexion. Pure Radiant Tinted Moisturizer SPF 30 was placed in a tube with volume of 50 ml/1.9 oz. Such amount of product is enough for several dozen applications. The cosmetic has creamy consistency, so that you can easily perform make-up for every occasion. Its manufacturer recommends to use cream along with the Light Reflecting Loose Setting Powder, Chantilli concealer and Copacabana highlighter.