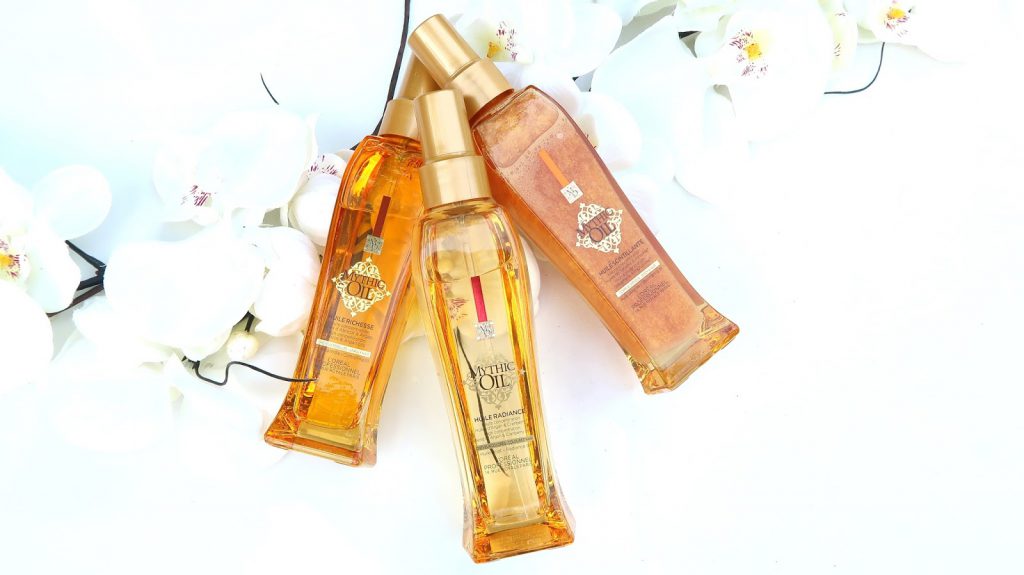 Believe it or not, there is an oil which boosts hair shine and adds radiance to the skin. It's L'Oreal Mythic Oil Shimmering Oil which is infused with ingredients that provide both the skin and hair with a natural shine. What effects can you expect?
Natural shine with L'Oreal Mythic Oil
Thanks to L'Oreal Paris Mythic Oil Shimmering Oil, your hair will get back its natural shine; its color will be defined and intensified. However, the product doesn't just give superficial effects. It ensures softness, smoothness and nutrients, making styling easier and giving a hair-salon finish touch. It is designed for all hair types. Thanks to a lightweight formula, the cosmetic doesn't weigh hair down. It doesn't leave a greasy residue or cause scalp oiliness either.
Secret ingredients of L'Oreal Mythic Oil
L'Oreal Paris Mythic Oil includes two ingredients which are responsible for its unique action: shimmering particles and Magnolia oil. The particles leave a shiny coat on skin and hair which flickers in the sunlight. The other ingredient, Magnolia oil, works in a similar way. Additionally, it defines the natural hair color, brightens the tresses, gives a nice aroma and delivers nutrients. It is a good choice for the sensitive scalp and weak hair.
Is L'Oreal Mythic Oil right for you?
L'Oreal Paris Mythic Oil Shimmering Oil works for all hair types. It is cut out for dull, dry and coarse hair. Fans of heat styling and coloring find this cosmetic useful, too. L'Oreal Oil is intended for skin care as well. Thanks to the shimmering particles, the skin has a beautiful glow. The product is amazing when you get ready for a wedding, party or New Year's Eve party.
How to use L'Oreal Mythic Oil?
L'Oreal Mythic Oil Shimmering Oil is applied in small amounts to hair and skin. You can apply some more to the ends to keep them from splitting and breaking. For intensified effects, apply more coats of the product to your hair or skin.