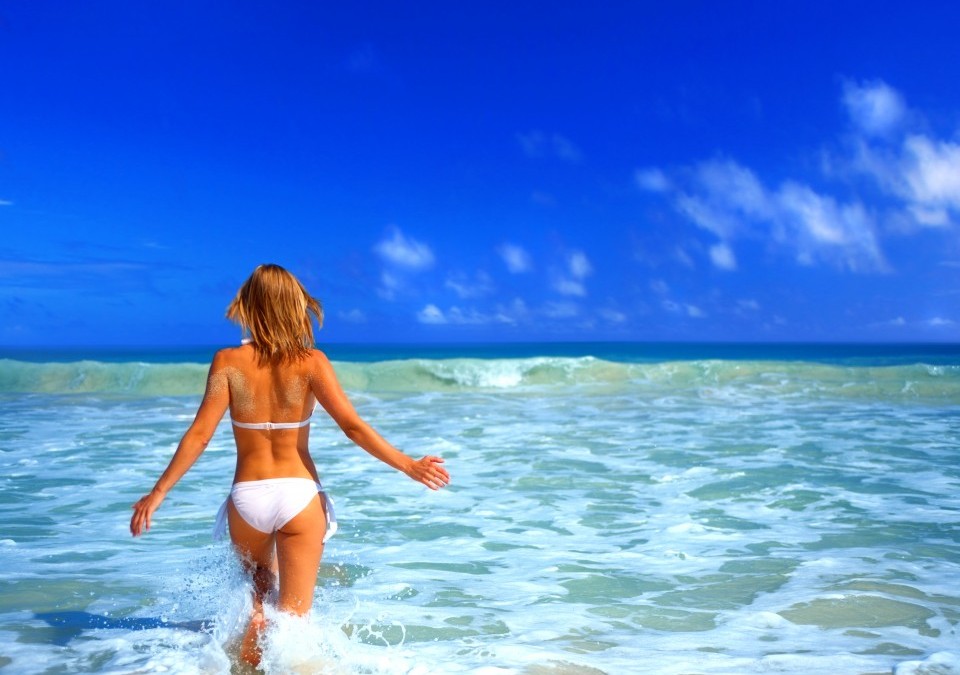 Sea salt treatments were already known in the Ancient Times. Thalassotherapy, because this is the professional name, is a therapy focused on body shaping, regeneration and moisturising of the skin. During each treatment vital components, such as sea salt, algae, clay and sand are used. We will find valuable minerals: calcium, magnesium and potassium. Bathing in the sea salt water is essential to all women who want to look beautiful and have healthy hair and skin.
Sea salt bath
Many of us may not even realise that bathing in a sea salt water is extremely beneficial to our body. It is worth remembering that sea salt effectively slims the body, improves blood circulation and smooths the skin. It has many useful and valuable properties, such as detoxification, deep cleanse, and thorough exfoliation. What is more, sea salt water is perfect for healing skin inflammations and soothing irritations. It also helps fight against the imperfections, acne and even eczema, psoriasis or atopic dermatitis. How is it possible? Sea salt contains bacteria that help to improve the process of rebuilding the epidermis. In addition, the seawater has an antiseptic effect, speeds up the process of healing wounds and treats sensitive skin. Moreover, it regulates sebaceous glands, reduces the production of sebum and cleans clogged skin pores.
It is very important to rinse your body thoroughly after every seawater bath. Avoiding this step and exposing your skin to the sunlight can cause irritations. Remember that even the best and most expensive products will not fully protect your skin against harmful UV radiation.
Hair care with sea salt
Drugstores offer a wide range of cosmetics with sea salt content. What are the effects? Such products enlarge the volume of your hair and lift up the roots. The same properties can be found in sea salt. Additionally, it prevents oily hair, reduces the production of sebum, improves hairstyling and adds volume. Moreover, sea salt cleanses the hair of any remains of cosmetics as well as dirt and dust that has accumulated during the day. Furthermore, sea salt can also replace a gentle exfoliating scrub and help fighting dandruff as well as other scalp problems.
Sea salt has also drying effects. Therefore, after swimming in the sea, it is a good idea to take a shower and thoroughly wash it off from the scalp. Use a gentle shampoo and cosmetic oil to take even better care of your hair and skin. Natural oils will moisturise, add shine and to your wisps.