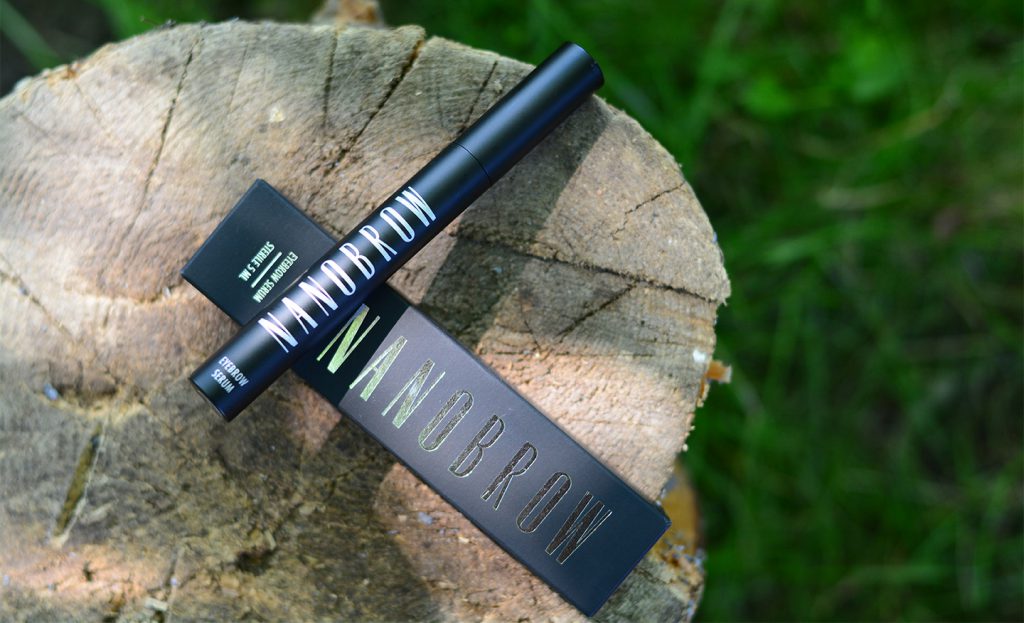 Ladies like taking care of themselves, however, only a small part of them devotes their time to focusing on the eyebrows. And it's not about applying brow makeup or shaping them, but more about using products responsible for stimulating eyebrow to grow, strengthening the follicles and replenishing brow ridge skin with water. If you think that the just-mentioned effects are provided by Nanobrow eyebrow serum, than you're absolutely right. Learn the properties, list of ingredients and the most appropriate way of using this brow enhancer.
Why should you condition the brows?
Did you know that the life cycle of a brow hair lasts approximately 4 weeks? During this time individual brow hairs fall out to make room for the now ones. In average, one brow ridge houses 250 hairs, but the brow ridge that hasn't been in contact with tweezers houses even 1100 hairs (yes, somebody has actually counted this)!
All hairs growing on the brow ridge handle particular tasks. The key one is delivering protection to eyes against sweat and rain water. Also, eyebrows are responsible for helping us express emotions as well as read them from other people's faces. Besides, eyebrows make our face look more attractive, which is a purely aesthetic function that the brow hairs carry out. They frame eyes and enhance the look.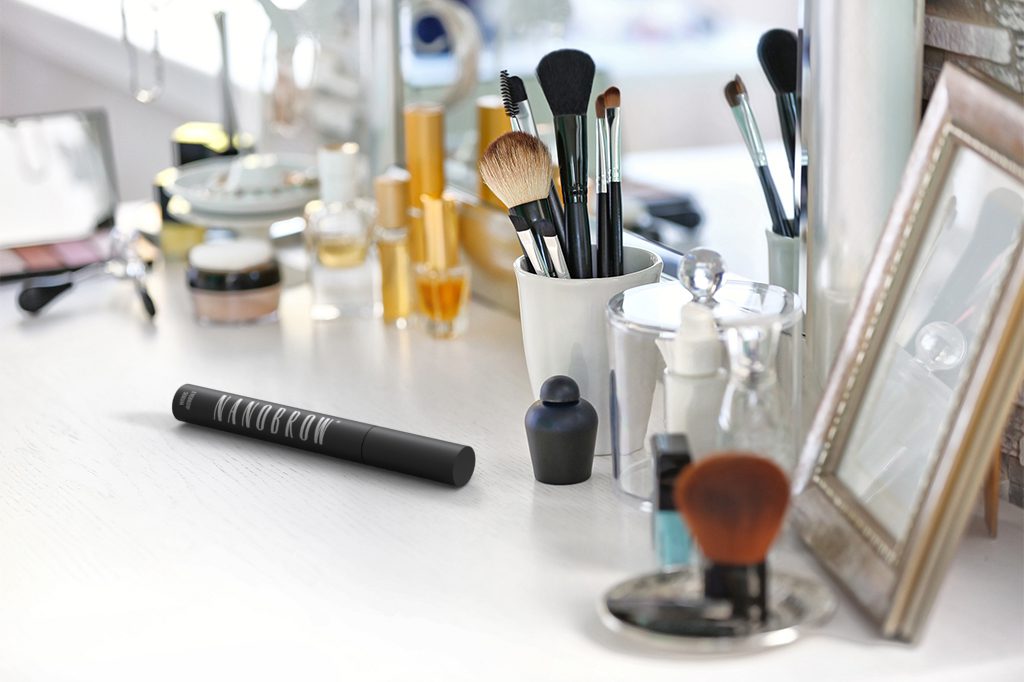 Who is recommended to use Nanobrow eyebrow serum?
Nanobrow eyebrow serum is recommended to those:
who have short, thin, patchy and fair eyebrows;
whose eyebrows are weak and keep thinning uncontrollably;
who have sparse eyebrows;
who happened to lost their eyebrows due to various reasons;
whose eyebrows are over-tweezed;
who have problems with regrowing eyebrows;
whose eyebrows require moisturizing and lack shine;
who want to skip applying daily brow makeup;
who don't want to get permanent brow makeup done.
What are the advantages of using Nanobrow eyebrow serum?
Nanobrow eyebrow serum affects eyebrows and brow ridge skin that the hairs grow out from in the following ways:
Stimulates eyebrow growth.
Extends, thickens and adds body to eyebrows.
Fills in the brows.
Strengthens the follicles.
Prevents uncontrolled brow hair loss.
Counteracts dehydration.
Supplies skin and brows with essential nutrients.
Intensifies the natural color of brow hairs.
Increases eyebrow resistance to external aggressors.
Protects eyebrows against free radicals.
Keeps eyebrows fabulous and healthy.
Ingredients used in Nanobrow eyebrow serum
Nanobrow eyebrow serum contains many natural substances that improve condition and appearance of eyebrows and skin. Among them we can distinguish:
Ginseng root extract – is rich in over a hundred nourishing substances that regulate and revitalize eyebrows. Additionally, this extract is known as an antioxidant which is why it keeps eyebrows away of free radicals and prevents premature signs of ageing. Moreover, ginseng extract reinforces the follicles, stimulated hair growth and rebuilds damaged hair.
Wheat extract – regenerates eyebrows and improves their appearance. Also, it leaves the brows shiny, soft and smoothed out. Alike ginseng extract, wheat extract is also an antioxidant so it protects against premature ageing.
Soy extract – strengthens, prevents diminishing eyebrows and accelerates eyebrow growth. Also, it revitalizes the brows which is why the hairs remain conditioned and healthy.
Baikal skullcap extract – regenerates skin cells and the follicles, and simultaneously it prevents brow thinning and premature ageing. It contains natural UV filter which prevents dehydration.
Lactic acid, panthenol, arginine – moisturize brows and the skin, prevent water loss. When it comes to lactic acid, it transports Nanobrow nutrients into skin.
How to use Nanobrow eyebrow serum?
Nanobrow eyebrow serum is designed for daily use. The first step is cleaning face and removing eye and eyebrow makeup. After that you have to apply the serum to brow ridges using the applicator which shape matches the curve of the brow ridge. The entire application process takes just a short while, the serum absorbs into skin and brows quickly to make eyebrows longer and thicker.
How much is Nanobrow eyebrow serum?
The price of Nanobrow is determined by: the quick and long-lasting results the serum delivers, the ingredients used (natural, stimulate eyebrow growth) and ease of use (which is owed to a convenient applicator).
Visit nanobrow.us