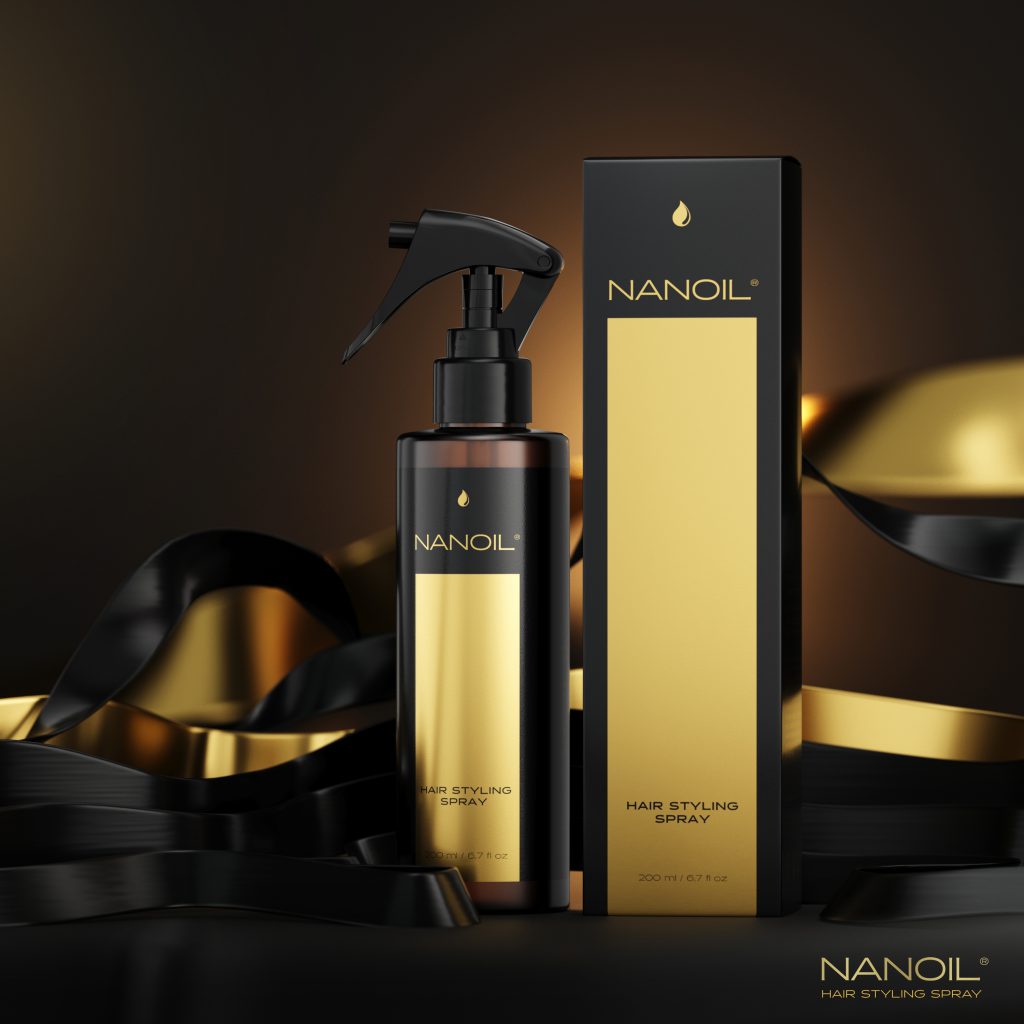 Would you like to create gorgeous styles without spending ages in front of the mirror? If your answer is positive, devote just 3 minutes to reading this article – you'll find out how you can get perfectly-looking hairdos in a quickie using just one product.
Say "goodbye" to stiff, dull and stringy hair. Say "hello" to naturally-looking blowouts that last all day without any touch-ups!
Why do regular hair styling products damage hair?
If you style your hair on a day-to-day basis, then you must have already noticed that the strands don't look in the same "healthy" way they used to before hot styling tools became an essential part of your morning routine. Now your hair is brittle, splitting and rough, isn't it? Putting blame on UV light, strong wind and A/C is a little bit unfair. The real wrongdoers are the hair styling products such as gels, mousses and sprays. Products like these are formulated with dehydrating alcohols or heavy silicones that simply cause damage to hair. More worryingly, these products tend to create build-up that is hard to remove from strands, which also inflicts harm on the hair, as well. Fortunately, you have workable alternatives at your disposal. Choosing a hair styling product that is gentle on the strands and supplies them with nutrients is your best bet. Go for Nanoil Hair Styling Spray: one of 3 newest arrivals that you can find in the regular Nanoil offer.
Nanoil Hair Styling Spray: New level in hair styling!
This lightweight Nanoil Hair Styling Spray is known for being a surprisingly effective hair setting product. One of its greatest advantages is the fact that it suits all hair types, no matter its length, porosity level, color or condition. When applied, it increases manageability of the hair so that it's far easier for you to arrange even the most complicated hairdos quickly and easily. Additionally, Nanoil Hair Styling Spray ensures long-lasting and natural-looking effects. This means that you don't have to worry if your hair looks good because it won't fall out. And the best bit is that once you start using this Nanoil product, you'll notice your hair getting healthier and softer, not rough or clumped together as it often happens when you style your locks with regular hair sprays.
Style, nourish & fix the hair like a PRO
The triple action of Nanoil Hair Styling Spray is what its users like most about this product. Winning the hearts of women worldwide, it's gaining more recognition among hair stylists – more and more hair salons are adding Nanoil Hair Styling Spray to their regular beauty arsenal. What is so amazing about this product?
Nanoil Hair Styling Spray is lightweight so it doesn't weigh hair down.
It helps arrange various kinds of hairdos that stay in place for the entire day.
Castor oil and panthenol deliver nutrients to the strands so they become stronger and healthier.
This spray promotes a glossy and smooth finish.
It extends the life of your style without leaving you with stringy hair.
One bottle lasts long and comes with a convenient atomizer for effortless application.
These are the key benefits of Nanoil Hair Styling Spray that most users keep mentioning – visit nanoil.us to learn more about it. Don't forget to check other beauty products brought out by Nanoil. Apart from the hair products like micellar shampoos, masks and conditioners, you can find vitamin C or retinol face serums and naturally-derived single-ingredient oils extracted from seeds and kernels. Go for beauty treatments inspired by nature!