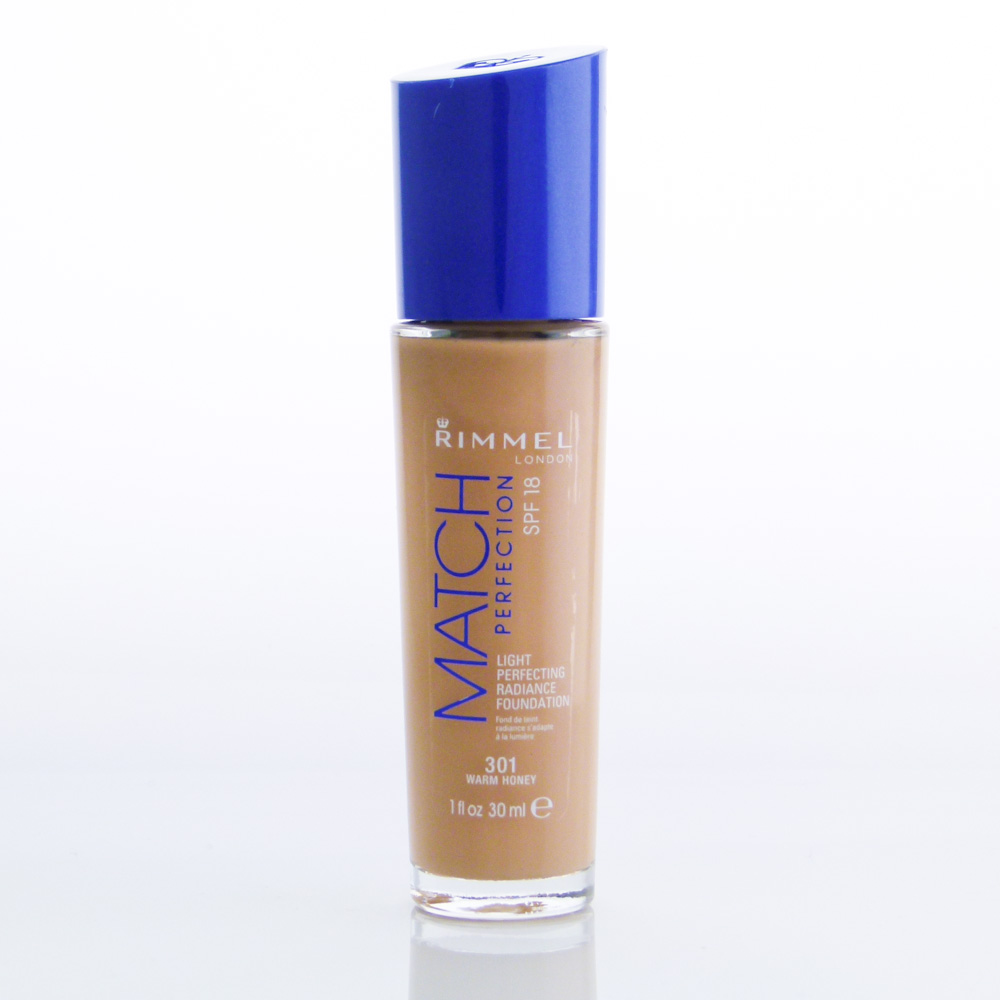 Think about all the surprises caused by the foundation. Too dark shade, smudges and mask effect or more visible wrinkles? Forget all about it! For all women who wish to look perfect, Rimmel created perfect foundation, Match Perfection. Let's see why this cosmetic is so brilliant.
New foundation Match Perfection from Rimmel, matches skin complexion and immediately after application it becomes invisible. You can choose out of 12 colours of: beige and brown in lighter and darker shades. Match Perfection has delicate consistency, so you can easily apply it on face. What is more, this product does not create smudges or spots, and if applied in a right way never causes mask effect. It provides perfect coverage, camouflages all imperfections, makes skin complexion even and hides minor wrinkles. If that is not enough, the foundation from Rimmel deeply moisturises skin, protects it against harmful factors from external world and ensures natural effect. Thanks to this cosmetic you can conceal dark circles around the eyes, widen pores and other imperfections. Match perfection consists of shimmering particles, which reflect light and make face become radiant and glowing.
How should you use Match Perfection from Rimmel? Small amount of the cosmetic apply on hand. The packaging is equipped in pump, so every application will become much easier. With flat foundation brush take some of the foundation and 'stamp' face with it. Remember not to rub the cosmetic. After application wait awhile and then proceed with the rest of the cosmetics: powder, blusher, mascara and lipstick. Do you know how should you choose the shade of cosmetic? Never check colour of the cosmetic on your hand, but on chin or jaw. After few minutes the shade will darken and blend with the skin. The one least visible is the one for you.