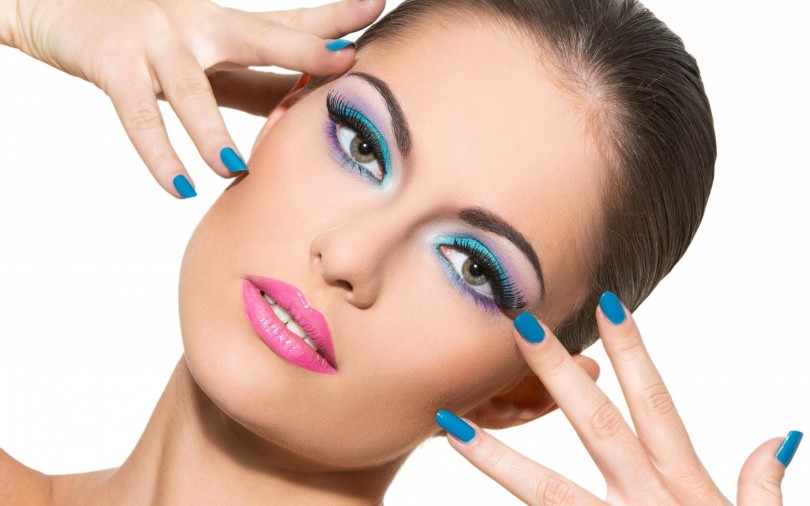 Autumn- winter 2016-2017 will be full of new, original make-up and beauty trends. Shimmering eye make-up, dark lips, daring colours. Check it out how to create a perfect look that will be number one hit this year.
In the season of autumn-winter 2016/2017 we will put emphasis on eyelids. Do not be afraid to experiment with eye make-up. You might draw thick, straight or slightly curved lines. Do not be afraid of applying glitter or creating smoky eyes. They are also this season's hit. However, the smoky eye will look completely different due to the lack of precision in the shading. What does it mean? It is simple. Colour can go beyond the line of the eyelids, and even touch your eyebrows. Feel free to reach for bold colours: blue, silver, gold and claret. These are perfect for both eye and lip make-up. However, you must use dark products on your lower eyelids. Of course, 'no make-up' make-up and romantic look are always stylish.
Contouring the face and strobing still remain popular. Just remember that highlighting is not recommended for those who have oily complexion with enlarged pores and prone to acne skin. What is more, make sure not to overdo the contouring and face shaping. Applying cosmetics incompetently can make you look older and make your make-up look unnatural.
Remember that make-up should be matched to the type of your features, outfit, occasion and character. However, the most important is that the cosmetics match your age and skin type. Young girls should camouflage imperfections caused by acne, hyperpigmentation and shining facial skin in the T-zone. What is more, cosmetics with the content of antibacterial substances, brightening and soothing will be effective in young skin care. Furthermore, ladies of mature skin should use firming and moisturising care. Additionally, products with hyaluronic acid or vitamin C are extremely essential in the fight against fine lines. Fortunately, some cosmetics are versatile and can be used by women of all ages. These include eyeshadows, lipsticks or mascaras.