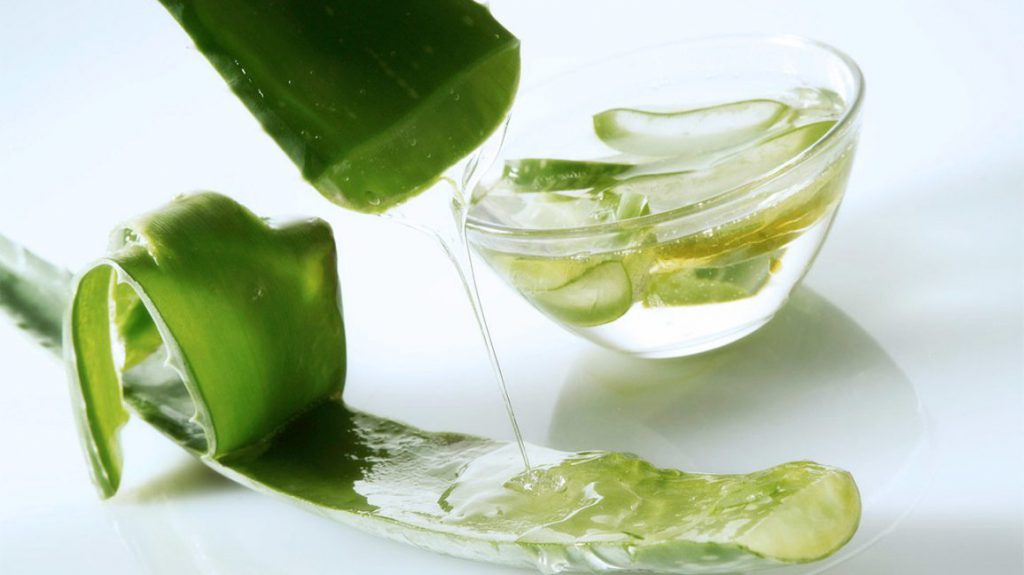 Beauty benefits of aloe are much talked about recently. We appreciate its moisturizing effect and the ability to soothe irritated skin. It's time to find out how it works on hair and how to make the most of it.
We like to reach for natural products more and more often. After all, they are best for our hairdos. The benefits of natural ingredients such as aloe vera stuns and shocks even the biggest sceptics!
Properties of aloe vera
Most people know aloe is a succulent, or a plant that can get through the drought. There are over 300 aloe species and we can grow some of them at home. They have the characteristic thick leaves with spiky edges. Inside them there's gel-like flesh which has the strongest healing effect.
Aloe is a popular ingredient in pharmaceuticals and beauty products because it abounds in beneficial substances. Each leaf holds precious minerals (including zinc, magnesium, potassium, calcium and iron), healthy fatty acids, phytosterols, antiaging flavonoids, and vitamins (incl. A, C, E, vitamins B). Isn't it the best nutrient bomb for our hair?
Beauty uses for aloe
Definitely, aloe is mostly used in skin care. Thanks to being gel-like it's easily applied on the skin to soothe irritations or mixed with other ingredients to create homemade moisturizing face masks.
However, it's good to appreciate the benefits of aloe for hair too. Hair also needs a hydration boost while sensitive scalp benefits from the nourishing substances found in aloe flesh. This is a natural, lightweight, non-overburdening hair conditioner which is absorbed as soon as you apply it. It can also be a base for a DIY hair mask, for example.
What are the benefits of aloe for hair?
Naturally, nobody tells you to use aloe on hair but it's surely worth considering for a few reasons: easy availability, lightweight texture and naturalness. Still, the effect is what you'll love the most!
Aloe used on hair:
deeply moisturizes both hair and scalp.
enhances hair repair and revitalizes.
makes hair softer and more resilient.
delays aging of hair bulbs.
has antioxidant properties and protects against toxins.
How to use aloe on hair?
How to make the most of aloe vera gel in hair care? Firstly, you need to decide if you get a ready product (available at any beauty store, drugstore, online shop) or grow an aloe plant at home and extract the flesh on your own. They both work great and can be used in a similar way.
See the easiest ways to use aloe to moisturize, nourish and repair the hair.
Aloe hair mask
Mix 2 or 3 spoons of aloe flesh or gel with a spoon of argan oil or other lightweight oil. Add a few drops of vitamin E and protein-rich egg yolk. Mix them and apply onto damp hair. Rinse after 15 minutes. It's a perfect moisturizing and repairing mask for dry, brittle and damaged hair.
Aloe scalp treatment
Mix 2 or 3 spoons of aloe flesh or gel with a teaspoon of castor oil. Rub the mixture into the scalp fifteen minutes before shampooing the latest. Massaging the scalp for a few minutes stimulates micro-circulation, aloe nourishes and moisturizes the scalp while castor oil kills bacteria and promotes faster hair growth. It's also a good treatment to soothe irritated scalp.