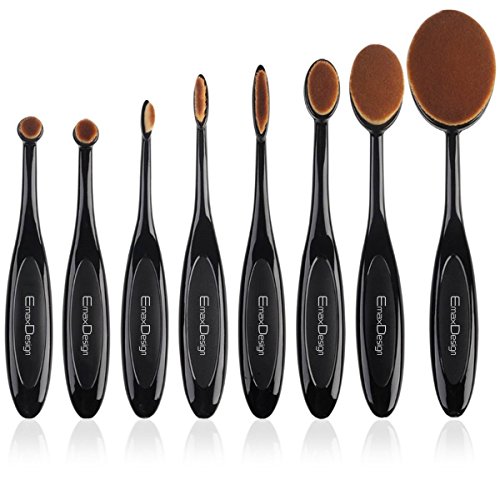 Brushes, sponges, fingers, Beauty Blenders. These are probably the most popular accessories used to apply your foundation. Did you know that there is a new type of make-up brushes available on the market? It is not a regular foundation brush or a hair brush. Kuulee Brand designed a set of special brushes to make the application much faster, easier and more pleasant.
This Asian brand offers a few sets of brushes designed to apply different kinds of cosmetics. Additionally, Kuulee also sells brushes to wash your face and body. You can choose from regular, electric and silicone brushes. The largest set includes as many as ten pieces. They consist of round, oblong, large and small brushes. All of them are made of a soft bristles, densely arranged. This design improves the application of cosmetics and does not cause any irritation. On the other hand, close-fitted bristles are quite difficult to wash. What is more, they need as many as two days to dry.
Brushes from Kuulee come in a wide variety of shapes and sizes. You can choose from large and round ideal for applying your favourite foundation, base, and other cosmetics of liquid consistency. Small and long are especially useful when smudging the cosmetic around your nose and ears or in the corners of the mouth and eyes. They can also be used to apply concealer on small skin imperfections. When it comes to applying the product on your nose or eyelids, using a bigger brush can be difficult. It especially considers those girls, who use the gadgets of Kuulee for the first time. For this specific purpose, it will be much easier to use one of the five tiny brushes.
Thanks to the original design of the brushes, the application of a foundation is a pure pleasure. The brushes have a slightly rounded shape and the bristles of the Kuulee products are very soft. As a result, the applicator can easily be adapted to the convexity and "dimples" on your face. The handles of the brushes are quite thin. Fortunately they are able to hold the weight of their heads. What is more, the bristles of the brush do not soak too much foundation. Thanks to this feature, you will be able to apply only thin layers of cosmetics and your make-up will be perfect throughout the day.