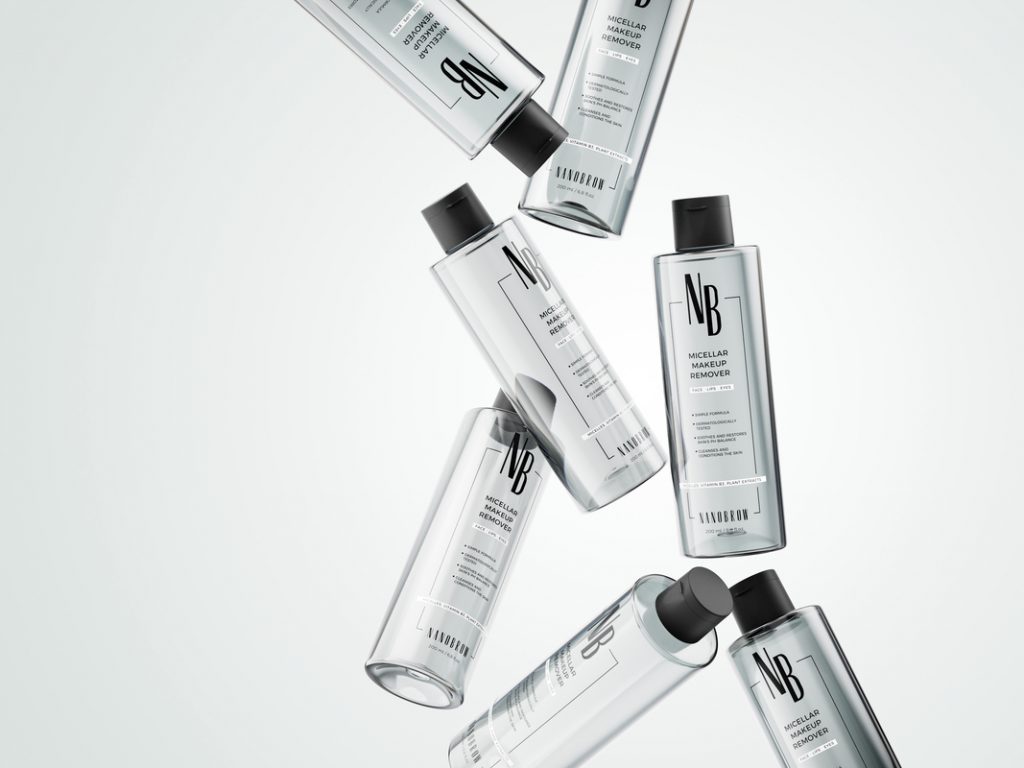 Are you wondering how to remove waterproof makeup and keep the skin nourished?
We're presenting a unique product that proves great even for sensitive skin – micellar makeup remover for face and eyes, Nanobrow Micellar Makeup Remover.
Finally, no traces of makeup! With this product, you'll clear the face and additionally give your skin essential care and nourishment.
Clear skin? Here it is – use the micellar makeup remover from Nanobrow!
If you want clear and smooth skin, then go for a super effective micellar makeup remover that does its job brilliantly every time.
With the micellar makeup remover Nanobrow, you'll remove any dirt or oil, as well as deeply moisturize the face skin, including the eye area.
Your skin will be fresh and you will be sure of removing makeup fully.
Benefits of the micellar makeup remover from Nanobrow
deeply cleans the skin without causing damage to its natural protective barrier,
doesn't make the face feel sticky,
goes a long way,
moisturizes and nourishes the skin,
works well on all skin types.
Unique makeup remover with safe ingredients
Nanobrow Micellar Makeup Remover includes nutrients that nourish the skin and take care of it:
NIACINAMIDE
It helps achieve the desired brightening effect on the skin as well as displays anti-inflammatory properties. It will let you notice great improvement in the state of your skin and make enlarged pores less noticeable. You'll forget unhealthy shine.
ALOE VERA LEAF JUICE
It is rich in over 140 precious ingredients for the skin such as amino acids and vitamins. Your skin will be moisturized and relieved while the aging process will be delayed. Apart from that, it will prevent irritations.
POMEGRANATE SEED EXTRACT
It promotes skin repair and prevents swelling. It is heaven for acne-prone skin as well as skin with first signs of aging.
Micelles have a unique structure to remove the longest-lasting makeup and help you calm oily skin.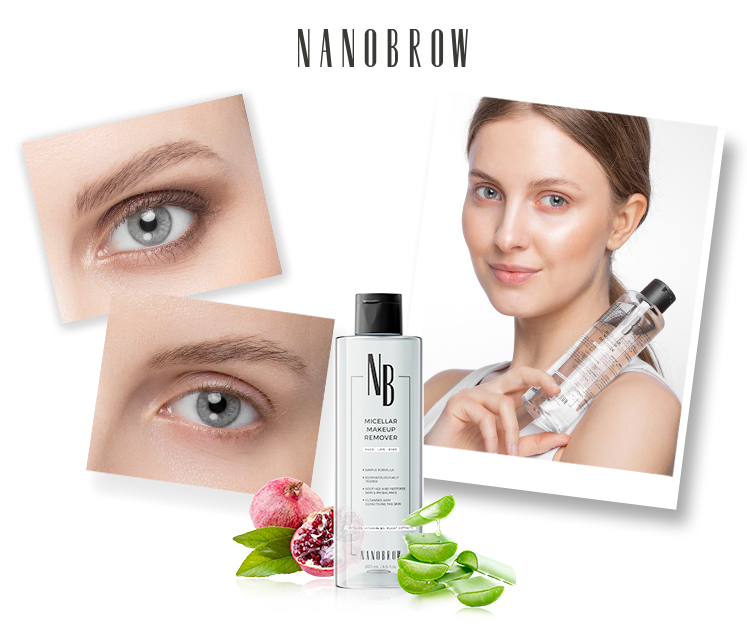 Nanobrow micellar makeup remover – answer to needs of sensitive skin
Your sensitive skin needs constant attention and care, which is why this effective makeup remover will make the job easier. You won't struggle while taking makeup off – you lightly press a cotton round to the skin.
Nanobrow Micellar Makeup Remover is an easy way to remove makeup precisely.
This product is cost-effective and, above all else, mild for sensitive skin. After use, your face will be smooth and soft for a really long time.
This micellar water balances skin's pH and cares for the microbiome. It is soothing, non-irritating, and clears the skin just the way you like!
Where to buy the Nanobrow Micellar Makeup Remover?
This makeup remover is available both online and in-store.
Why don't you go to www.nanobrow.us and get your most effective micellar water right away?
Nanobrow Micellar Makeup Remover will make you forget the tiresome and time-consuming makeup-removing routine! Time for good changes!