Nanoil Argan Oil: the liquid gold of Morocco at your fingertips!
Nanoil Argan Oil contains over 100 valuable ingredients that make it a powerful antioxidant. It effectively fights free radicals, delaying the skin ageing process. This natural oil, also known as liquid gold, moisturises, firms and improves skin elasticity. However, it has many other properties. Discover them and transform your daily skin care routine.
This natural Moroccan oil is the world's most expensive and valuable oil. It's extracted from the long-living and highly-respected Argan trees. The Nanoil oil is cold-pressed and unrefined to ensure it preserves all the most valuable properties. Its certified formula enjoys continuous worldwide recognition.
What makes Nanoil Argan Oil special?
It's free of synthetic dyes, preservatives and pore-clogging ingredients. It's pure, organic and vegan-friendly. It's made up of 80% unsaturated fatty acids, mainly: linoleic acid from the omega-6 group and oleic acid from the omega-9 group. The product is perfect for all body, hair and skin types. It contains a high concentration of vitamin E, squalene, carotenes and butyrospermol, which works as a natural sunscreen. It's also rich in active ingredients that condition the body from head to toe.
How to use Nanoil Argan Oil?
Its multitude of uses makes it perfect for every area of the body, skin and hair. It can be used in various ways – it's up to you which one you choose. Use the oil:
for an anti-cellulite body massage,
for hair and scalp oil treatment,
before and after sunbathing,
to soothe sunburn,
as a protective serum for the ends,
as a heat protection product,
as an anti-ageing face serum,
for removing even waterproof makeup,
for DIY cosmetics and your favourite creams, lotions, conditioners,
to regenerate damaged nails and cracked heels,
as a natural conditioner for brows and lashes.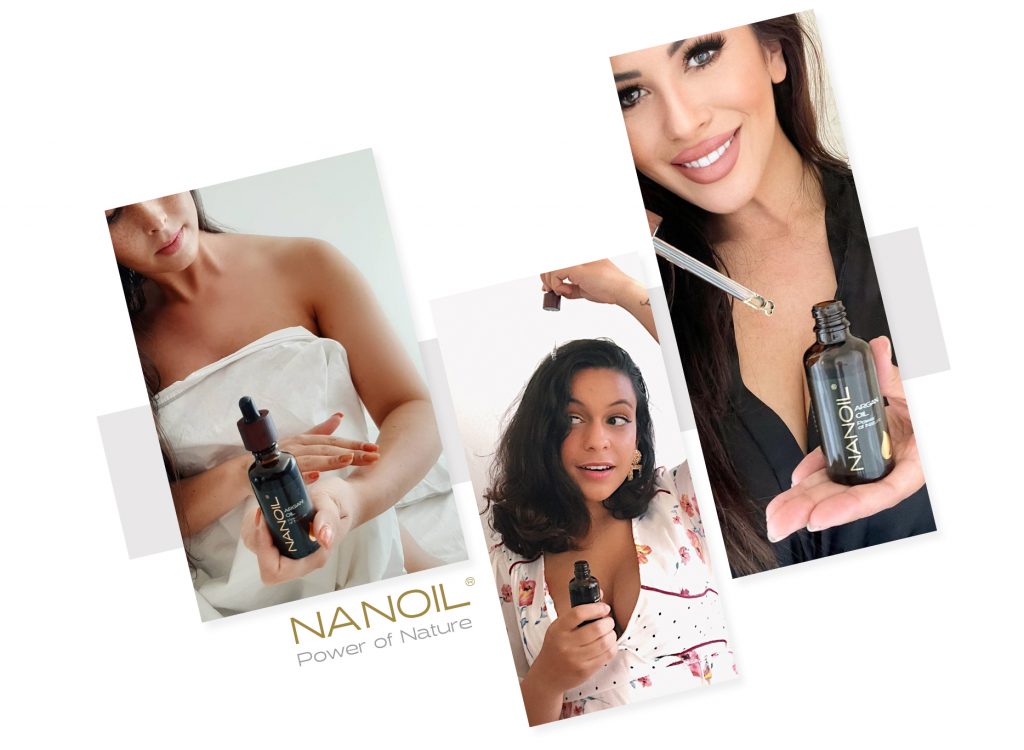 Natural liquid gold of Morocco
The organic argan oil holds the power of Moroccan liquid gold. The cosmetic was created with everyone in mind – its versatility has impressed thousands of consumers around the world. Its carefully selected ingredients make it a hypoallergenic and multi-tasking complete body care product. It's safe for people with sensitive and demanding skin – it can combat imperfections, skin problems, cellulite and stretch marks. Its firming properties are invaluable. It quickly restores the skin's youthful radiance, firmness and suppleness.
The vitamins contained in this multi-purpose oil make it a natural conditioner for brows and lashes, a makeup remover, before and after-sun body lotion, high sun protection or a product for soft and easy-to-style hair. The oil protects the skin from damage and elements and prevents wrinkles and fine lines.
Where to buy argan oil?
Go to nanoil.us and order your 50 ml of goodness that will stay with you for a long time. Its fantastic results and affordable price have made it the most popular argan oil in the world.
---