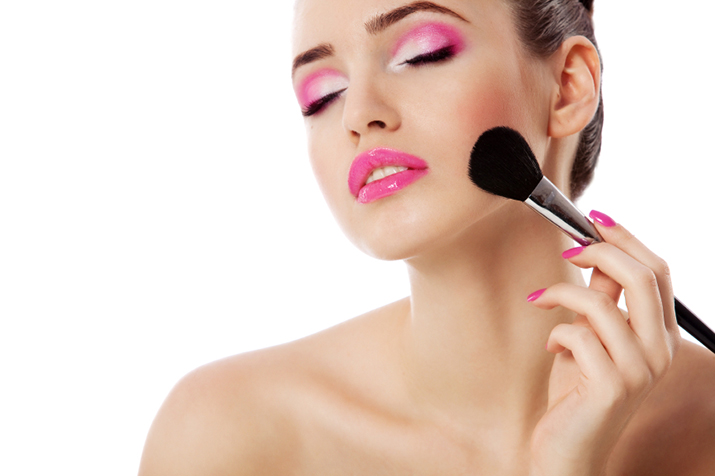 Many women when asked about the one cosmetic they would take with them to the desert island, say with no hesitation that it would be a blusher. No wonder: well chosen blusher makes skin gain more youthful freshness, seems rested and radiant. Blusher is known to provide feminine and sensual appearance. It also does not come as surprise that many bloggers and vloggers when describing their blushers, use terms like "I love this blusher", "I fell in love with it", "I can't imagine my make-up without it". Blushers can have various shades and are usually chosen accordingly to skin complexion, season of the year and time of the day (daytime or evening make-up). However, there are also blushers matching every skin type and complexion. These are timeless cosmetics and work with every make-up. Below list introduces blushers worth the try.
1. NARS Orgasm – The most expensive position on our list, which cannot be skipped. This is truly iconic product, a kind of beauty matrix; the perfection chased by every cosmetic brand. The blusher has beautiful colour, which is neither too pink nor too peachy. It represents combination of cold and warm shades, shimmers with golden glow, though there are no visible particles. Boldly named blusher is associated with not only beauty, but also freedom and breaking the taboo – NARS becomes almost the social phenomenon.
2. Bourjois – pressed blusher. This French company was able to create cosmetic, which measures up to the prestige of NARS cosmetics. It is worth to take into consideration two particular shades – blusher no. 33 and 34. The first one is more subtle, with a bit cold colours and shimmer in the shade of subtle lily and light pink. The other one is confusingly similar to the NARS product – its colour is the closest to it. Quite a benefit of pressed blushers is that they can provide two very different effects – subtle daytime make-up (dry) or intense and seductive make-up (wet).
3. The Balm – the brand that has no bad product in its offer. Every released by the brand cosmetic is stunning and fulfils every expectations. There is no way you could pass by indifferently next to its blusher, especially beautifully shimmering with golden particles shade called hot mama. The blusher has unique colour, which is a combination of delicate beige, warm brown and shade of peach. It has great pigmentation and beautifully presents itself on the cheeks. The Balm holds in its offer also other amazing shades of blushers: dusky pink Cabana Boy and apricot Frat Boy. All of the blushers are beautiful and highly pigmented. We recommend you to choose the one your skin will feel and look best in.