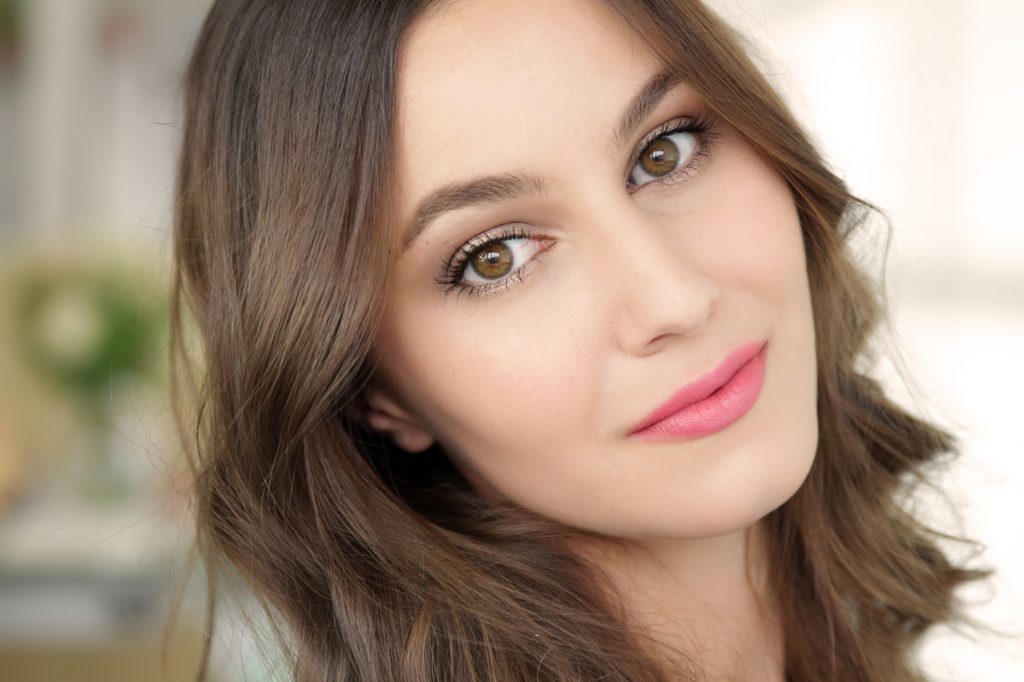 All women want to look flawless. Unfortunately, some cosmetics do not make it easier. They change colours, leave stains on clothes, smudge, or fade after a few hours. If you want to know how to prolong your make-up, read the article and find out how to properly apply foundation.
What to do if your foundation mixes with sebum after a few hours and causes patches on your face? The skin is covered with a thick layer of sebum. Therefore, it is advisable to use a base underneath your foundation. Such cosmetic will prolong your make-up, camouflage imperfections and smooth skin texture. If you have oily or combination skin, you should avoid cosmetics with the content of alcohol and other substances causing dryness. Instead, use light moisturising creams, thermal water and blotting papers.
If your foundation sets in wrinkles, along nasal alars or between the folds of the skin, you must immediately change your face care. Every morning, use a moisturising cream and once or twice a week – an exfoliating scrub. You might as well use thermal waters or mists. However, a scrub will get rid of dead skin cells and smooth your skin. Therefore, the application of your foundation will be much easier.
How to avoid cake face effect? It all depends on how you apply your foundation. In order to enjoy a natural make-up and beautiful skin, distribute thin layers of your favourite product evenly on your face, neck and ears. To facilitate the application use a sponge or a flat top brush. Apply one thin layer for sheer coverage. If you require higher coverage, apply another thin layer. Make sure to blend it well.
Did you know that the foundation can oxidise? What does it mean? It is a change in the colour of the product. It might happen if you forget to set your make-up with a powder. Additionally, following this step, you will be able no only to keep the same colour but also prevent fading or smudging and make the whole look more beautiful. What is more, a change of pH of the skin can also contribute to oxidation. Remember to tone your face after each wash. Simply wipe it with a mild toner.