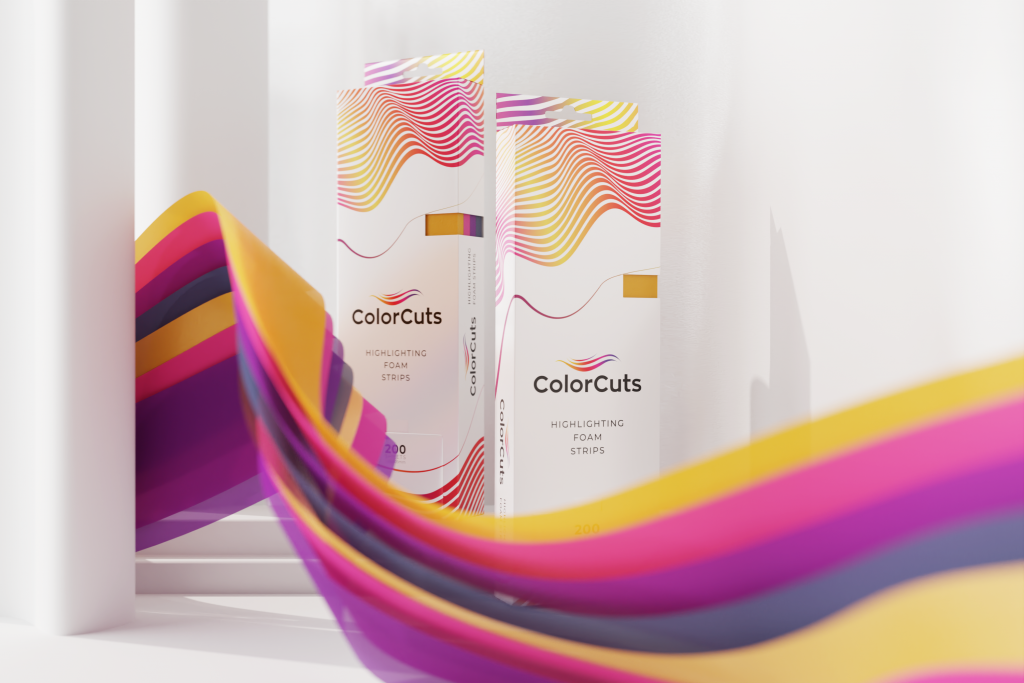 Spectacular Hair Colouring With ColorCuts Highlighting Foam Strips
Experienced crew and professional hairdressing equipment are the basis for stunning colouring. The Maltese ColorCuts brand created thermal foam strips for multi-layered colouring – Highlighting Foam Strips. This unique gadget allows you to perform the best colouring in no time with care for the environment.
These practical accessories streamline the colouring, making it faster and more precise. Highlighting Foam Strips provide the ultimate aesthetics, comfort and hygiene. The renowned brand created foam strips to replace the unsightly aluminium foil. The foil is responsible for many failed colouring results and weak hair.
ColorCuts strips guarantee maximum safety. The air can circulate freely between the layers, so the hair can breathe and doesn't overheat. This minimises the risk of damage and speeds up the colouring process. Colouring products in contact with aluminium foil result in burnt hair, wrong colour, damage and scalp irritation. The unique, thermal and lightweight Highlighting Foam Strips let you avoid it.
ColorCuts foam strips for multi-layer colouring
The high-quality polystyrene foam strips for multi-layer colouring are a sensation in the hairdressing world. This bestseller provides modern solutions combined with ecology and is a favourite of professionals. The strips are created from 80% recycled materials and they are machine-washable up to 3 times!
The individual 10×30.5 cm strips can be bent and cut to suit any hair length. They last for up to 800 uses, which is a huge saving for your hair salon. These environmentally-friendly foam strips are recyclable.
Highlighting Foam Strips ColorCuts – properties 
fast and comfortable hair dye application,
minimal risk of damage to hair,
flexible, semi-transparent material,
100% control over the colouring process,
easy touch-ups,
different colours help distinguish between the colours used,
suitable for every colouring technique,
reusable and biodegradable,
eye-catching and comfortable for clients,
colouring time cut by up to half.
These unique strips provide a modern and practical solution for your hair salon. You can use them several times, wash them in the washing machine and they retain their top quality. Say goodbye to rustling aluminium foil that damages your clients' hair. Provide comfort and aesthetics of the colouring procedure.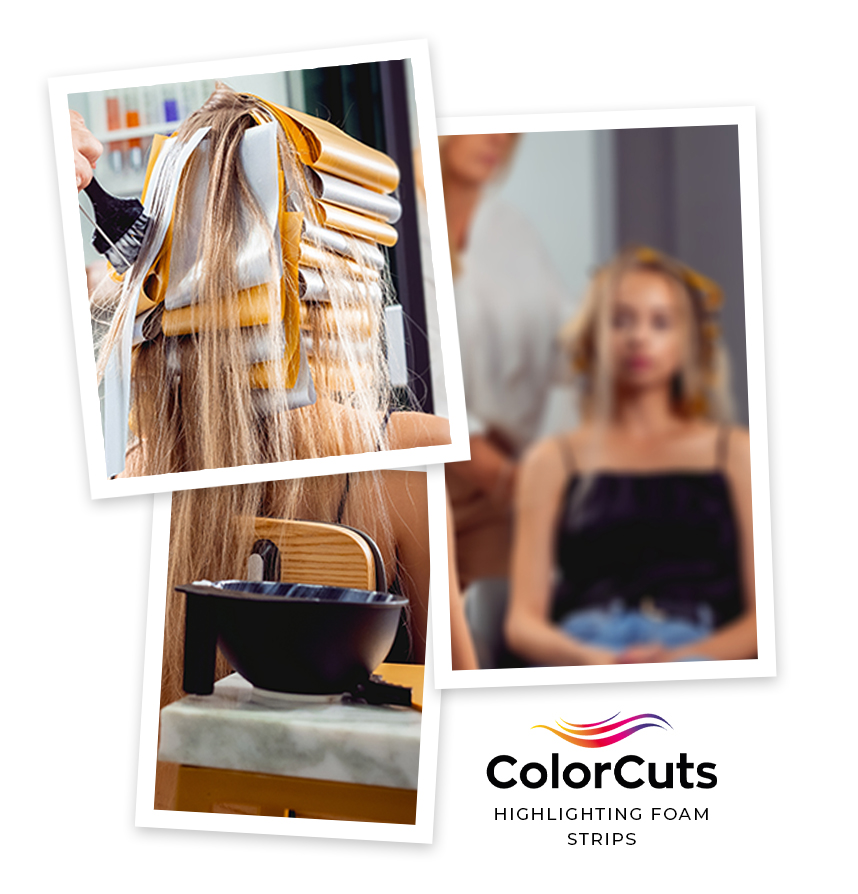 The lightweight and flexible material provides full control over the colouring process and a shorter colouring time. Multi-step colouring can be easy and fast and your clients won't have to wait impatiently in the chair for hours. The polystyrene foam minimises the risk of damage and doesn't pull the hair or damage the skin.
Take full control of every colouring stage with thermal Highlighting Foam Strips from ColorCuts! Choose innovation and ecology for your hair salon! Go for practical solutions that can streamline the workflow of your entire staff and take on more clients throughout the day. Learn more about the product: www.colorcuts.mt.
---