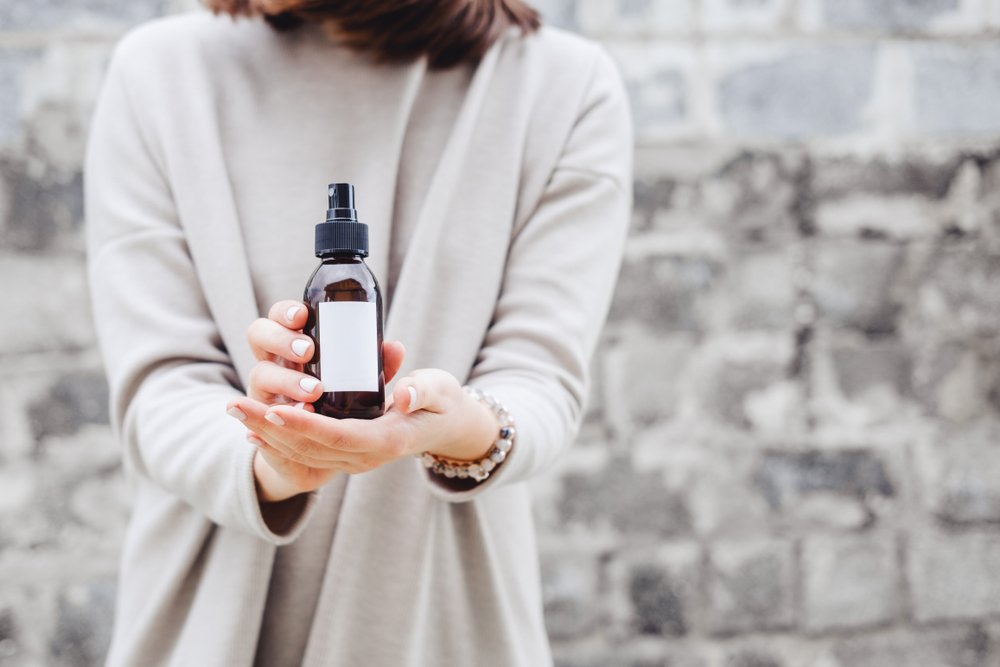 Hair ends are incredibly damage-prone. This means that introducing some hair care products into daily beauty regimen in order to provide this hair's "soft underbelly" with protection makes a pretty good idea. Check the round-up of the top chosen split ends serums to learn which one to get!
Today we know that there is more to day-to-day hair care than just using a shampoo and a conditioner. To be healthy, strong and beautiful hair needs something more – deep cleansing, repair and protection. The latter aspect is particularly important because it's far simpler to protect the hair rather than to fix it when damaged.
Among all the products that nourish and provide the hair with protection, we can choose among oils, mists and even hair serums, which are incredibly nutrient-rich cosmetics. Sometimes it seems that all hair care products are combined together to create one hair serum enriched with oils and hydrolates. Apart from being so beneficial for the strands, serums are super easy to use. In most cases they are sold in the form of hair mists.
Find out which serum for split ends is the best, what ingredients it should contain and what you should know about it.
Hair Serum: What is it and how does it differ from a regular hair conditioner?
One of the biggest differences between a hair serum and a conditioner is the application method. Despite being designed for daily use, both products deal with completely different tasks. In most cases, we go for a hair serum when a conditioner doesn't give us the desired effects any longer.
Hair conditioner is a creamy product that affects hair's surface, contains less nutrients and is used for a temporary hair improvement effect.
Hair serum is a lightweight, often an oily product that easily penetrates the hair, nourishes and repairs the hair from within. Apart from that it protects the hair by creating a protective coating.
When is it a good time to reach for a hair serum?
A decent hair serum offers quite a number of benefits. One of the biggest advantages is that such products can be applied on a day-to-day basis, not only when the hair needs an extra portion of nutrients. Hair serum serves well when:
you want to protect the hair ends from splitting
you need to get smooth hair instantly
the hair roots get oily fast so you can't use a vegetable oil
the hair gets frizzy when humidity rises
you need some sun protection for the hair
Good hair serum. How to choose one?
If you want to help the serum protect your hair ends effectively, you must choose it wisely. First, try to match it to your hair type. This is pretty crucial because other vegetable oils are needed to improve dry hair, and other to fix oily hair problems.
Another important issue is the composition – it should be free from synthetic substances. Silicones are okay provided that they are easy to remove and don't take up the bigger part of the entire list of ingredients. In the case of damaged hair, it's worth checking whether a particular serum is composed of proteins (e.g. keratin). Dry hair should be treated with humectant-rich serums (e.g. hyaluronic acid).
Top Split End Serums
Below you will find a list of four split end serums that are worth trying out. All of them are formulated with quality ingredients and effectively shield the delicate hair parts.
1. Schwarzkopf BC Bonacure Peptide Repair Rescue Sealed Ends
The key ingredients here are peptides that help repair the hair and bind water inside. What's important, this serum works for all hair types, including dry and delicate strands. Additionally, Schwarzkopf BC Bonacure Peptide Repair Rescue Sealed Ends contains substances that protect the hair as you heat style it.
2. Novex Bamboo Sprout Hair Serum
A cosmetic that is formulated with a hair vitamin bomb – bamboo extract. Novex Bamboo Sprout Hair Serum is proven to prevent damage and measurably improve the appearance of the hair. The best results are achieved when this serum is used together with other Bamboo Sprout hair care products.
3. L'Oreal Tecni.art Liss Control+ Intense Smoothing Serum
Inauspicious yet incredibly effective hair serum that works even on curly and unmanageable hair. Owing to the selection of quality ingredients, this product is able to protect the hair from humidity, smoothes the strands and visibly boosts their shine. It's lightweight so it doesn't weigh hair down. L'Oreal Tecni.art Liss Control+ Intense Smoothing Serum has to be applied to freshly washed hair ends.
4. Balmain Overnight Repair Serum
One of the most luxurious, thus costly, hair serums designed for damaged and brittle hair. It's formulated with silk proteins and argan elixir which makes the serum able to nourish the hair from within. It also protects the hair ends from splitting. This serum can be used either at bedtime or as an intensive hair treatment (needs to be removed after 30 minutes). Balmain Overnight Repair Serum works as a regular serum too.
Have you already found your next split ends serum?