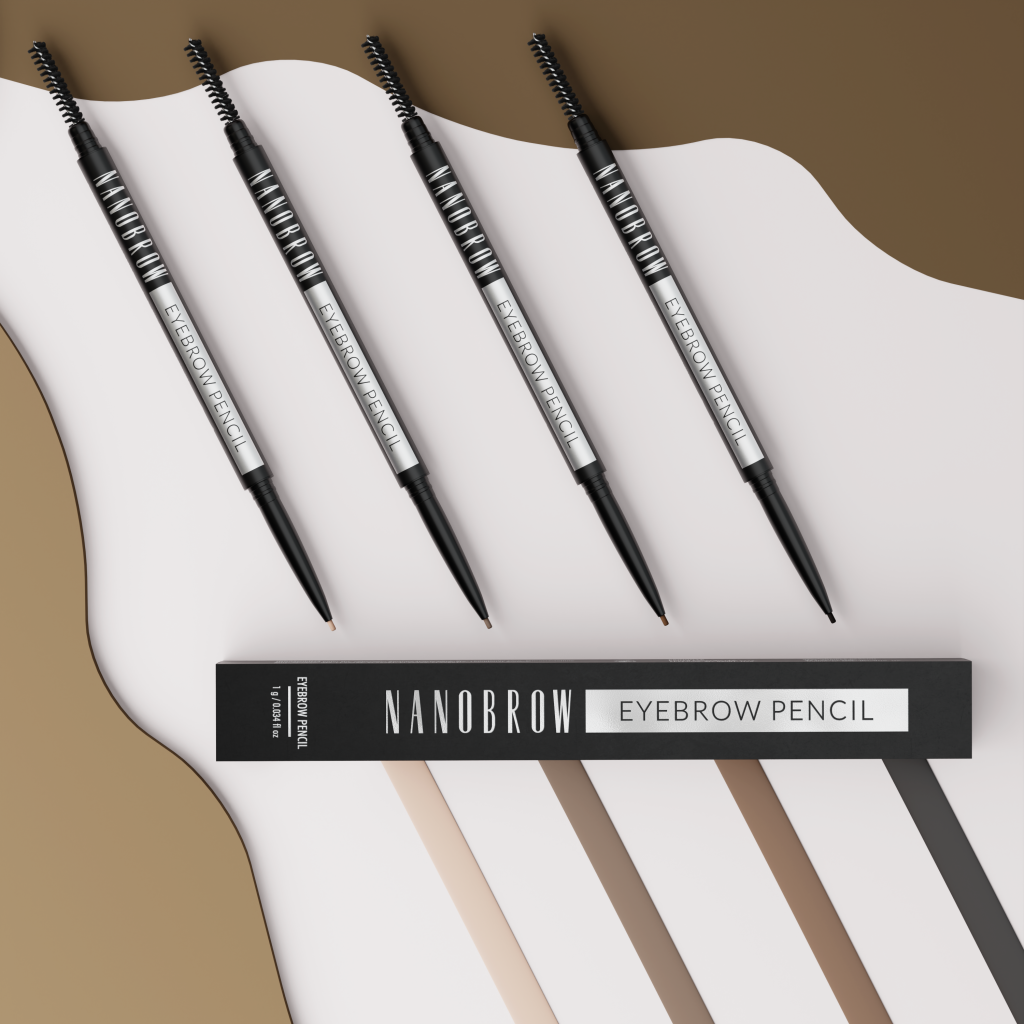 Brow pencils provide precise makeup looks. You can easily draw additional hairs in a way that looks very natural. But which eyebrow pencil should you choose?
Nanobrow Eyebrow Pencil is the perfect brow pencil that lets you create incredibly thin hair-like strokes. It's long-lasting and easy to use. You can camouflage any gaps by using it and your eyebrow arches will be perfectly shaped.
Trendy, accentuated eyebrows with Eyebrow Pencil
An eyebrow arch that looks natural? It's surprisingly simple! Nothing is impossible with Nanobrow Eyebrow Pencil as it creates a non-grotesque effect. You can redefine the shape of your eyebrows effortlessly and colour them in.
The formula of the cosmetic is silky and pleasant for the skin. Drawing additional hair and filling the gaps stops being complicated! This brow pencil is incredibly durable and offers an effect that lasts all day long. What's more, it doesn't come off or smudge – it's literally perfect.
Nanobrow Eyebrow Pencil – a precise product for brow makeup
The pencil applicator will help you create a precise makeup look. The cosmetic is valued and appreciated by numerous happy users. It's also recommended by professional makeup artists who value perfection and the highest quality.
You will fall in love with the results – the tip made from graphite provides natural-looking eyebrow arches. Nanobrow offers the best colours that you can match your needs without any effort. You can redefine the shape of your eyebrows precisely so your makeup looks lovely every day!
Nanobrow Eyebrow Pencil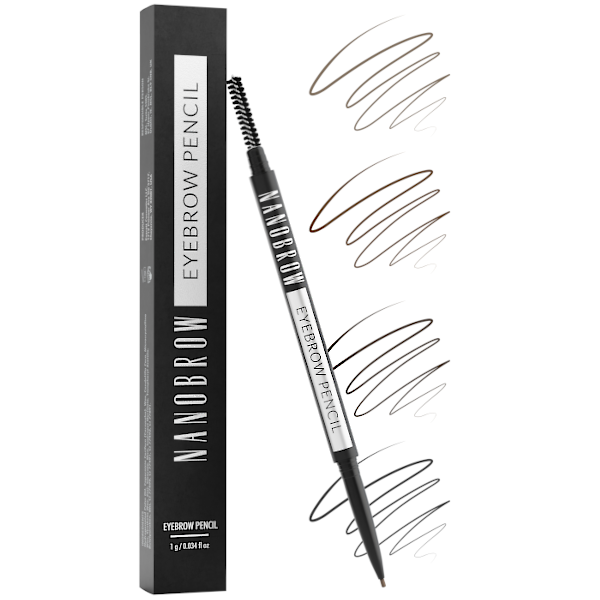 Product available in colors:
The highest quality, the best pigmentation
Nanobrow Eyebrow Pencil is a high-end brow makeup cosmetic that offers excellent pigmentation and a hard tip made from graphite. Use it to fill in the eyebrow arches, camouflage any patches between brow hairs and add wonderful, natural colours.
The pencil is easy, comfortable to use and precise – these great qualities deliver spectacular makeup. All you need to do is lightly contour your eyebrows, starting from the lower edge and fill them with colour. It's possible to combine the effectiveness of the pencil with other Nanobrow makeup products.
The precise tip makes brow styling an easy task: simply accentuate the lower line of the brows and blur a bit the upper line – the hairs will be defined and elegant.
Nanobrow Eyebrow Pencil's glowing reviews
Nanobrow Eyebrow Pencil has gained a lot of popularity among its satisfied consumers:
Eyebrow Pencil by Nanobrow is a perfect way to get beautiful brows in literally a few seconds. The outcome looks natural and just lovely!
Luiza, 39
The pencil has the best consistency. No other product is as easy to use for me as this one. Very precise, handy and my eyebrows look flawless all day long.
Kasia, 23
I'm a professional MUA so I value high-quality products. When I work I usually use Nanobrow cosmetics because that way I'm certain that I can effortlessly create unforgettable makeup looks. I'm always satisfied with the results that Nanobrow Eyebrow Pencil provides. It's a perfect brow pencil!
Marysia, 45
I have never owned a more long-wear pencil. Most often, every single one would smudge after a few hours. Nanobrow Eyebrow Pencil is a product I don't ever want to stop using. It's incredibly comfortable to use and, most importantly – it offers durability and long-lasting effects that survive all day! I can recommend it to everyone!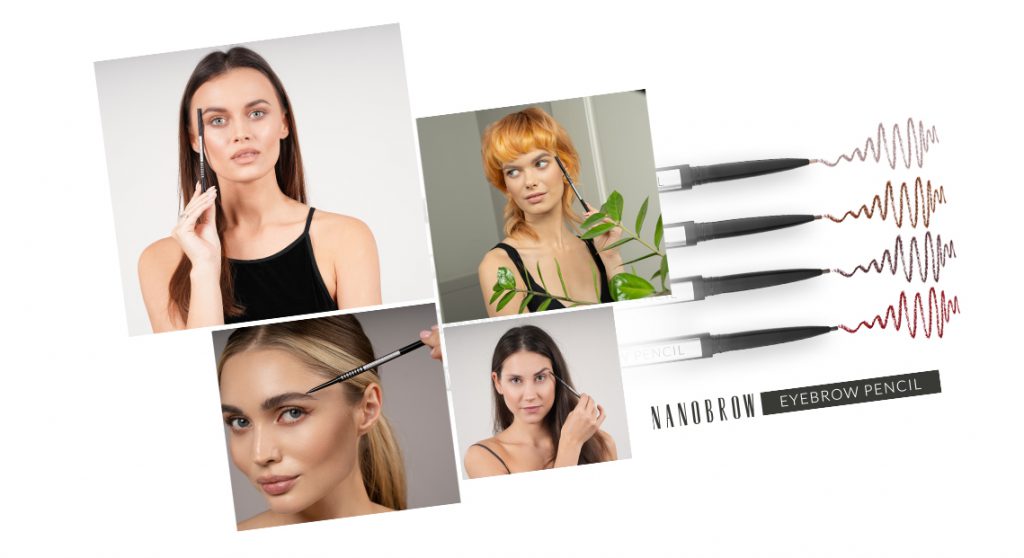 Julia, 30
Is Nanobrow Eyebrow Pencil for you?
The pencil is precise, easy to use and will suit everyone. It's been created to deliver perfectly-shaped arches. You can very quickly get the desired effect and enjoy having brows styles perfectly all day long.
Nanobrow Eyebrow Pencil will work in everyday makeup as well as evening looks for special occasions, where brows are supposed to be elegant and neat. It's also the best solution for people with skinny and sparse eyebrows.
Go for Nanobrow Eyebrow Pencil and enjoy always full and excellently-styled arches! Go to nanobrow.us