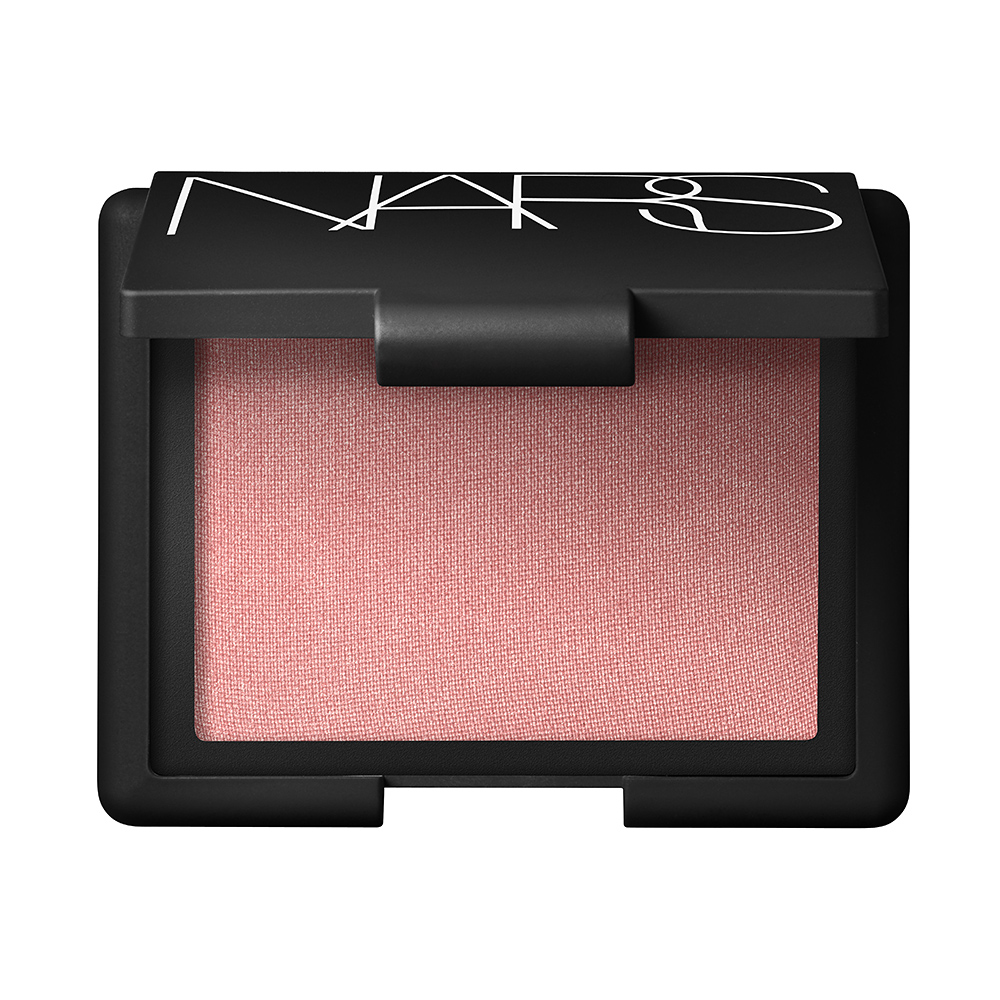 What makes your cheeks blush? – that is the question in the commercial of the NARS blusher. The question is quite perverse: in a quick and simple way it relates to one specific and not so innocent answer. NARS is a courageous brand, which tends to shock and break the taboo in media with their bold advertising campaign. When it comes to coming up with names for the cosmetics, they are also unafraid of social lynching. So, only NARS could endorse blusher with immodest name as Orgasm. These names and slogans not only draw women like a magnet, but also in a clear way express for whom NARS products were created. If you are courageous, liberated woman who is not afraid to scandalise and values her femininity – you will have no problem with asking about Orgasm in a drug-store… but is it worth it? What makes this product so unique beside its name?
Blusher from NARS is already surrounded by a legend close to social worship. It is expensive and what is more – difficult to obtain. That makes it even more desirable: after all nothing works on women so stimulating as unavailability of something or someone.
Uniqueness of the iconic blusher is hidden in its pigmentation. In a small, flat packaging was locked an entire effusion of well composed tones. Main colours are shades of pink, but after application, the blusher reflects whole gamut of other colours: peach, coral and gold. However, do not get yourself fooled that it was caused by a hidden in a texture particles of gold or copper – the blusher is perfectly smooth, with unanimous colour and satin consistency. Once applied on cheeks it creates an impression that an entire colour gamut is reflected on our cheek. It looks like surface of the water reflecting colours of the sunset. Moreover, this blusher is this unique that it can be used individually. It looks perfectly on skin deprived of make-up and additionally does not require either highlighter or bronzer. It models cheeks on its own and on top of that – works with every skin complexion and suits any skin tone. Matte, black packaging with white, characteristic to NARS writing looks very luxurious. This blusher is a Cadillac among other cosmetics for cheeks. Its durability and pigmentation are stunning. Furthermore, the texture is just perfect – you have to really make an effort to use it to create a pink smudge on the cheek instead of beautiful make-up.
To sum up: Orgasm-ic blusher from NARS has not only original consistency and pigmentation that fits cheeks of every woman, but also makes execution of make-up truly easy. What can go wrong, right? You will certainly be satisfied with it.